Если вы серьёзно задумались над тем, чтобы взять деньги в долг, то рекомендуем вас рассмотреть микрофинансовую компанию в качестве организации-кредитора. В МФО возможно получить кредит, предоставив только паспорт гражданина России, дополнительные документы не потребуются. Подача заявки осуществляется онлайн, а одобрение займа происходит почти мгновенно. Также существует возможность получить бесплатный микрозайм.
Floorstanding Speakers
|
Press and News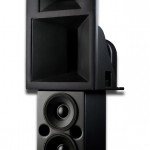 With dual 15-inch, 1400W woofers and a maximum output of >130dB; what started as an exercise to push loudspeaker performance limits is now a reality for audio and home theater enthusiasts.
Read More »
Floorstanding Speakers
|
iPod Docks
|
Press and News
Floorstanding Speakers
|
Press and News
Floorstanding Speakers
|
Press and News
Editorial Reviews
|
Floorstanding Speakers
|
Speakers
Floorstanding Speakers
|
Press and News
|
Speakers
Bookshelf Speakers
|
Center Channel Speakers
|
Floorstanding Speakers
|
Home Theater Speakers
|
Press and News
|
Speakers
|
Subwoofers
|
Surround Sound Speakers
Editorial Reviews
|
Floorstanding Speakers
|
Speakers
Editorial Reviews
|
Floorstanding Speakers
|
Speakers
Editorial Reviews
|
Feature Articles
|
Floorstanding Speakers
|
Speakers
Editorial Reviews
|
Feature Articles
|
Floorstanding Speakers
|
Pro-Review
|
Speakers
/* php endif; */ ?>