The stands weight in, un-filled, at roughly 10lbs.  After filling with sand they went up to about 25lbs.  With some lead shot I'm sure you could reach a much greater weight.  But 25lbs seems sufficient to me.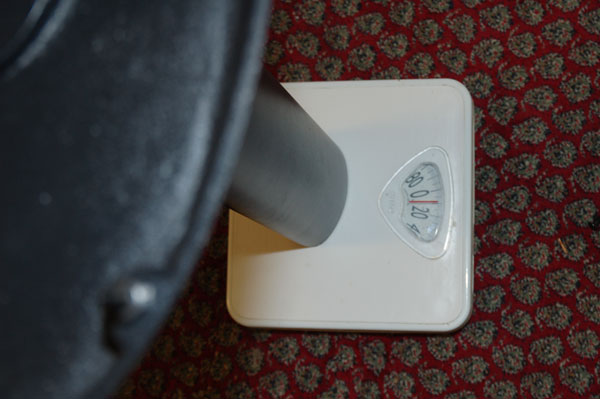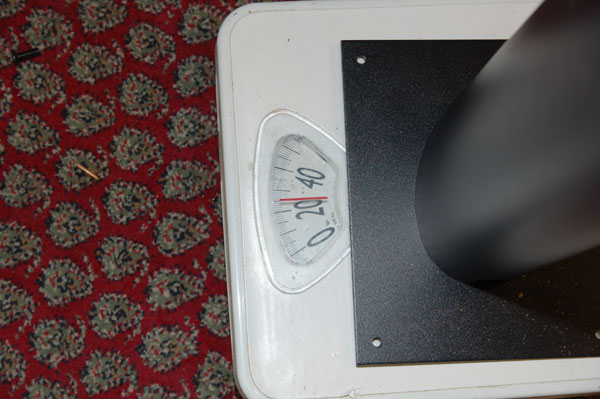 Install the top plate and speaker spikes and you are finished. Â Note that the spike will leave little dents in the bottom of your speakers. Â So if you don't want that you could leave the spike off. Â Or you could smooth down the spikes themselves. Â I didn't bother with that, and on speakers with extremely nice and glossy finishes, like the Ascend Acoustics Sierra-1, I put some foam stickers where the spikes would touch the bottom of the speakers. Â This offered the benefits of isolation the spikes give while not damaging the amazing finish on those speakers.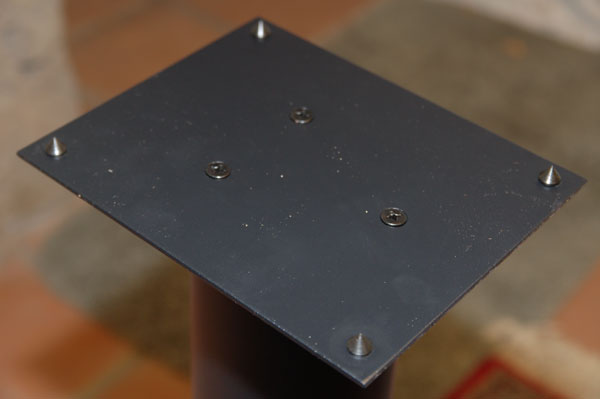 The only speaker I had from pre-stand set up to the new stand set up was the PMC TB2i monitors. ($2400) Between what I had before and the new stands I can't say there was any difference in sound quality.  Imaging remained stable and clean while bass remained solid and punchy.  I never heard the stands.  The TB2i's sounded just as good before as they now did on the speaker stands. Unfortunately, this isn't a fully fair comparison because we had moved, which was the inspiration for needing stands, as my old book filled Ikea furniture wasn't going to work in the new place.
I have large tile flooring with a thick rug on top.  It is difficult floor for stand spikes adequately to deal with.  In other words, getting the stand to be perfectly flat and balanced.  It demands a lot of adjustment from the spikes. And while the VSP could be adjusted with some paper under the spikes (like folding up paper for an un-even chair leg) to help fill the large dips between the tile, if a spike should happen to be there due to speaker placement, it certainly wasn't the most adjustable stand I've dealt with.  I think for any one with a more normal floor, you know, something flat with no variation, the spikes and adjustment would be fully adequate.  My floor really demands a lot of adjustment and I've not seen many stands, of various price ranges, that would deal with it well.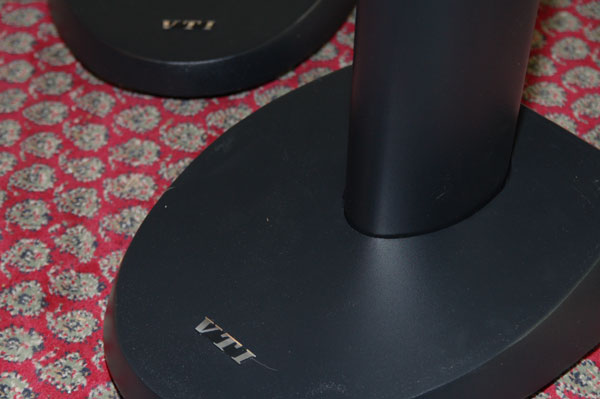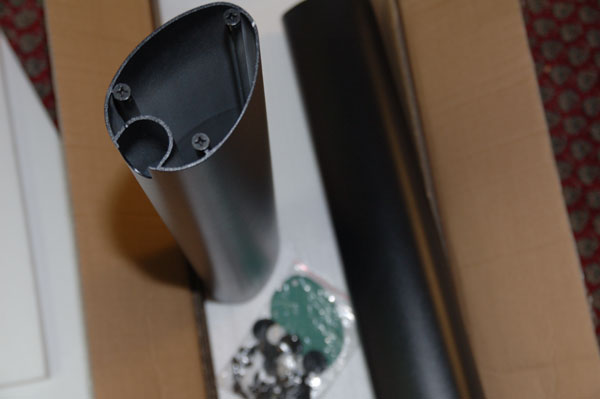 All in all I think these stands are worth the money spent. Â Especially if you are just going to set them up and leave them alone. Â They look nice, they can be filled to increase weight, stability, and reduce resonance noise, and the manufacturer is almost perfect. Â (Hey, don't knock'm. Â I have stuff from Canada that cost a lot more and the thread wholes aren't even in alignment. Â That is some weak manufacturing.)
Please note if you are want to use the stand in a home theater speaker set up the VSPC is the matching center stand. Â Looks just the same, only shorter.
VTI also offers an array of other stands, some costing less, and some are adjustable.  They also offer an array of  solid component racks of various styles. They are all affordable and even look nice.  Which is the most important part.
Do You Own A Pair? Help Out The Community And,
Where to Buy
Featured Merchants