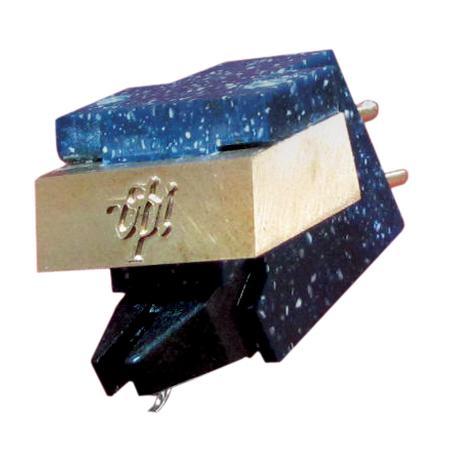 Oct. 6, 2010 Peekskill, NY
Zephyr: A special edition $999.99 VPI-branded phono cartridge designed by Soundsmith's Peter Ledermann.
Zephyr demonstrates a sophisticated recipe of stylus-profile, suspension, and mechanical-impedance* – all optimized for use with VPI and other unipivot tonearms. It has also derived technology from Soundsmith's celebrated (and much more expensive) Susurro moving iron cartridge.
Able to track through the minutest details buried deep within the groove walls whilst being less prone to crosstalk effects that result from inexact azimuth adjustment ("azimuth-smear"), Zephyr's reference-level performance surpasses some of the most revered and exotic moving coil designs with effortless grace.
Sound Smith will be demonstrating Zephyr at Rocky Mountain Audio Fest from October 15 through 17, 2010 in 4th floor Room 466 at the Marriott Tech Center in Denver, Colorado.
Stylus: "Secure Mount" Selected "True Elliptical" Nude stylus
Cantilever: Aluminum Alloy
Stylus Radius of curvature: 6 x 17um
Recommended Tracking Force: 1.8 to 2.2 grams
Frequency Response: 15-45,000 Hz +/- 2.0 dB
Output voltage: 2.4mV
Cartridge weight: 10.27 grams
*Unique internal damping system provides impedance matched-termination of cantilever energy
Established for over 35 years, The Soundsmith Corporation remains the world's foremost expert design and manufacturing firm for precision moving-iron phono cartridges, strain-gauge phono cartridge systems, and creative solutions for phonograph system optimization.
The Soundsmith Corporation
8 John Walsh Blvd.
Peekskill, NY 10566
USA
source: Â Chris Sommovigo