Top-of-the-line, no-compromise, single-ended tube amplifier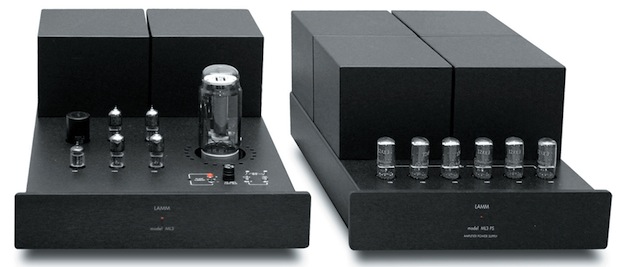 LAMM Industries, Inc. will demonstrate its flagship amplifier ML3 Signature with the complementing monaural line-level preamplifier LL1 Signature being introduced at this year's CES.
The ML3 Signature is a single-ended (SE) tube amplifier with a separate power supply using a powerful directly-heated triode called the GM-70 (125 watts plate dissipation). The ML3 Signature features 32 watts of zero overall feedback, pure class A power using a truly special circuit topology with one of the most sophisticated power supplies in audio. Combining the most advanced technologies and electronic design with graceful looks reminiscent of the classic era of tubes, the ML3 Signature is our top-of-the-line, no-compromise product.
read more on eCoustics.com…