Attractive, New Curved Speakers Combine Made-in-the-USA, Original Orb Design and Web-Direct Value
NEW YORK, NY–(Marketwire – February 2, 2009) – Orb Audio, the U.S. manufacturer of award-winning speaker systems that feature high-quality components, upscale design and affordable prices, introduces this week the addition of its new TOSS (Tubes Of Sculpted Steel) floor stands.
With a gentle curved profile and diamond shaped steel riser, the new floor stands are both stylish and unique. They are also 100% handmade in the USA by skilled artisans and craftspeople. By combining top of the line components with a talented, conscientious local manufacturing team, Orb Audio continues to offer new, exciting products that stand out from the ever-increasing lineup of mass produced audio products from overseas.
"The new TOSS floor stands combine elegant and modern style with uncompromised quality, all at a great web-direct price," says Gary Pelled, Co-Founder and Chief Designer, Orb Audio.
A diamond-shaped steel tube is combined with a gentle curve for a sharp front view and attractive, designer profile. The 4-lb. radius laser-cut base is crafted from cold rolled steel sourced from U.S. mills. Speaker wire runs through the curved steel riser, so the wire disappears and the user enjoys a seamless installation.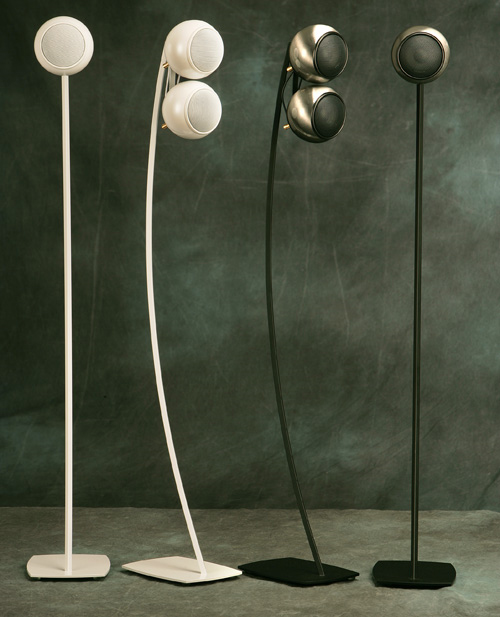 Read the rest on marketwire.com
source: MarketWire