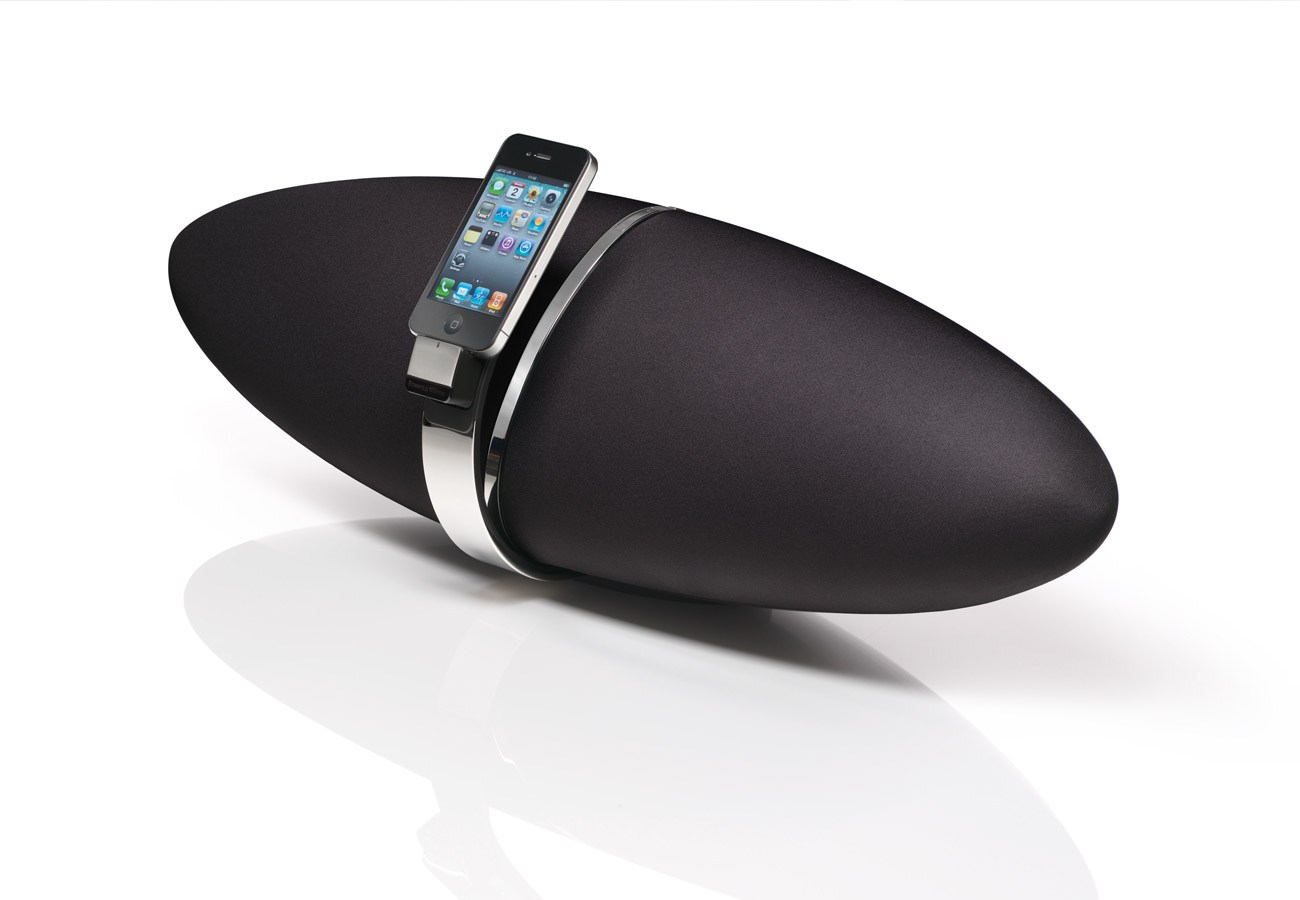 Bowers & Wilkins Zeppelin Air – What You Need To Know
The first Bowers & Wilkins Zeppelin released in 2007 set the standard for iPod Docks. The Zeppelin Air continues that fantastic pedigree. Now integrated with the Apple AirPlay and wireless streaming audio, 5 class D amplifiers to independently control the two Nautilus tube tweeters, two 3.5-inch mids and single 5-inch bass driver. Plus design changes designed to increase the depth and precision of stereo imaging, and more, all at the same price point as the original model.
The new Zeppelin Air retains an iPod dock but it will only work with newer iPod and iPhones. The new dock taps directly into the iPod's digital audio output, similar to a Wadia Digital 171i Transport, and thus allows Bowers & Wilkins to use a high end Analog Devices' AD1936 digital to analog (DAC). The new Zeppelin Air will up convert all audio to 24bit 96kHz. Which if done well, and it sounds like it has been in the Zeppelin Air, can really increase the micro dynamic and mid range clarity of the music you are listening to. Bowers & Wilkins also does some other fancy DSP altering of the audio, so audiophile purist beware.
Unfortunately though do to this new way of accessing the data off the iPod, older version will not work. But the Zeppelin air does have a mini 1/8th-inch adapter and a TosLink. There is also Ethernet if one wants to landline wire audio to the Zeppelin.
Multiple Zeppelin's can be used to stream music to multiple rooms in a home or office, but the interface and features aren't as user friendly or family friendly as a SONOS system. If appears you can't stream different audio to different Zeppelin Air's placed about the home. Hope everyone in your house likes what you like!
The unit is very easy to set up, though some users have had a bit of issue with the Wireless feature. Remember, the Zeppelin Air allows only 802.11g clients to connect to it. Make sure your router has that.
How The Zeppelin Air Sounds
The new Zeppelin Air sounds even better than the first version. And it should. Class D amplifiers have been taking the audiophile market by storm lately. And for good reason. Fully bodied, robust, able to produce smooth but exciting highs. Good mid-range and lower end detail. Plus their low power consumption and small size makes them a perfect fit for any portable or iPod dock, headphone amplifier, application.
Though the Zeppelin won't be replacing a larger home system, if you have one, it does do a very good job at filling a room with balanced and detailed sound. And even those inclined to call themselves audiophiles might be pleasantly surprised by the quality of sound produced.
If there is any critique it is that streaming wireless audio is slightly less open in sound than with an iPod directly attached. This is most likely do to JITTER induced in the wireless streaming. And if you are downloading a movie or large files while streaming, you might get some more harsh JITTER and music pauses.
Do you use the Bowers & Wilkins Zeppelin Air?
Let others know how they work for you.
Use the comments below or write a full review using the below links.
More Mini Systems from B&W >>
Search AudioReview forums for the B&W Zeppelin Air speaker system with AirPlay >>