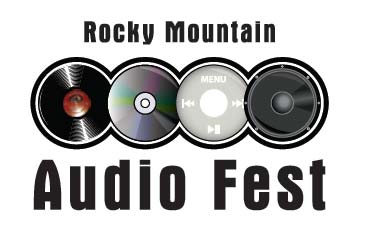 What can one say about Rocky Mountain Audio Fest that hasn't been said? It is obviously the biggest gathering of hi-fi manufacturers and fans. 8 floors, 160 listening rooms, 300+ brands, this is The Show for hi-fi audio.  From affordable to other-worldly gear, it is the place to be to hear the latest speakers, amplifiers, cables and more. And this year AudioReview will be there!
AudioReview will be covering RMAF look for worthy hi-fi gear that costs less than $1000; – speakers, solid state amps, tube amps, pre-amps and cables – anything we think is cool. We believe it's possible to build a great hi-fi system without going broke. And we plan to start with sub-$1000 audio components we find at the 2010 RMAF.
Let us know what you want to see! Tell us what kind of components, what manufacturers, etc you're most interested in and we'll do our best to track them down for you. Post your requests on the forums, the AudioReview FaceBook page or tweet us at @AudioReview on Twitter.
AudioReview will be posting live photos, listening room impressions, tweets and FB updates from Friday morning (10/15) till Sunday night (10/17). Make sure to follow us on FaceBook and Twitter for special-invitation event coverage.