Trends Audio launches PA-10 Tube Headphone/Pre Amplifier for iPhone, a great audiophile gifts for iPhone user in Christmas!
Hong Kong, November 12, 2009 – ITOK Media Limited's innovative Hi-Fi brand "Trends Audio" (www.TrendsAudio.com) launched its innovative Hi-Fi product for iPhone – Trends PA-10 Tube Headphone/Pre Amplifier for iPhone. It is the first hybrid design utilizing a single 6DJ8/6922 series  or 12AU7 series input vacuum tube for iPhone. Integrating new technologies  in Trends iPhone to RCA  Audiophile cable, the user gets high quality audio out of the iPone or iPod with this cable. It effectively isolated the serious interference from iPhone Line Out.
"iPhone-Fi is coming. We let iPhone or iPod user could enjoy the music from high quality Tube Headphone amplifier. With compact design (only 0.5KG), easy portable and setup, it is suitable for hi-fi room, living room, sleeping room or even right beside your laptop computer. " says David Ho, the marketing director of Trends Audio "The unique PC/iPod input with higher gain (6x) works with low output-voltage sources making Trends PA-10 Tube Headphone/Pre Amplifier for iPhone perfect for integrating iPhone or PC into your audio system. It allows the users to access music files from the iPhone or iPod and watch movies with high end sound coming from your headphone.  With RCA output, you hook up to any line level inputs such as Trends TA-10 Class T-amp or any integrated amplifier and home theater receiver to play music through those systems."
Trends PA-10 Tube Headphone/Pre Amplifier for iPhone provides all functions of headphone amplifier and pre-amplifier and it is pure class-A circuit to provide the best sound performance and have fun tube rolling. A specially designed +24V AC power adaptor with extra low ripple & noise for Hi-Fi device is bundled for
continuous power supply and it supports: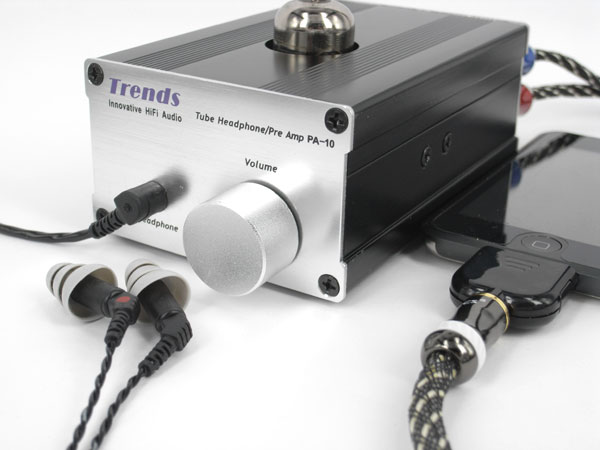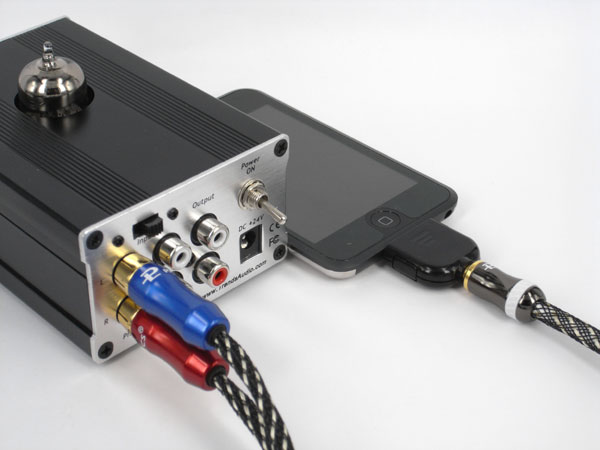 1) iPhone ( 2G & 3G Version)
2) iPod 3 Gen.
3) iPod 4 Gen (Color & photo)
4) iPod 5 Gen (5.5 Gen)
5) iPod Classic (6 Gen)
6) iPod Mini (1 & 2 Gen)
7) iPod nano (1, 2, 3 & 4 Gen)
8) iPod Touch (1 & 2 Gen)
Trends PA-10 Tube Headphone/Pre Amplifier is now available and the suggested retail prices are only Standard US$265, Special Edition US$299 and GE Edition US$299 and it may be the first and the most competitively priced Tube Headphone/Pre Amplifier for iPhone on the market. For more information or interested to become their resellers, you can visit their web site at http://www.TrendsAudio.com or by phone (852)2566-5810 or by email at sales@TrendsAudio.com
About Trends Audio.
Trends Audio is a Hong Kong based company working in audio/video and multimedia production. Since the release of Trends TA-10 Class-T Stereo Audio Amplifier in 2006, Trends has received many prizes from Hi-Fi Magazine and Hi-Fi community worldwide. Trends Audio's products have become legendary for their compact design, performance and reliability in high end audio market.
source: David Ho – Trend Audio