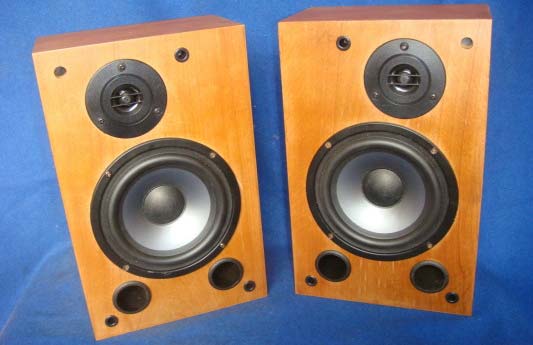 Hong Kong, December 12, 2011 – ITOK Media Limited's innovative Hi-Fi brand "Trends Audio" (www.TrendsAudio.com)today unveiled its first Loudspeakers – Trends SA-10 and SA-10R speakers. It is the perfect match with Trends Combo Hi-Fi System, Trends Bi-amp Audio System, Trends TA-10 amplifiers and the high quality amplifiers on the market. Offering superb performance for their incredibly modest price, the SA-10 designs are perfect for those looking for a very compact bookshelf or standmount's speaker.

"Building incredible-sounding products at reasonable prices has made Trends Audio one of the most respected brands in the audio industry. These SA-10 bookshelf series offers seriously big sound in a surprisingly compact package and continue the Trends tradition of using high quality materials and excellent fundamental engineering to deliver exceptional sound at an affordable price.〃 say David Ho, the marketing director of Trends Audio. "Meanwhile, Trends SA-10/SA-10R applied proprietary core inductor used (instead of magnetic-core) in crossover for better sound. Every single component inside the speakers is carefully selected and matched with precision".
Features:
1″ polymer dome tweeter with neodymium magnet and lightweight for low mass and clear, detailed highs.
Double Magnet structure for shielding and optimized field strength.
Front mounted bass port for deep, punchy bass.
Proprietary core inductor used (instead of magnetic-core) for better sound.
5-way binding posts provide a wide array of secure wire-hook up options.
High efficiency design allows SA-10 to be driven by unpretentious amplifiers and receivers.
Low loss rubber driver surrounds for a lifetime of reliable high performance.
Wide dispersion drivers and tweeters project sound over a wide area so every listener in a room hears open and 3-dimensional sound.
Compact design, easy setup for Hi-Fi room, living room, sleeping room or even right beside your laptop computer.
Superior home theater and music performance for everyone.
Trends SA-10 and SA-10R Speakers is available now and the suggested retail is US$265. For more information or ordering, you can contact their reseller worldwide or you can visit their web site at http://www.TrendsAudio.comor by phone (852)2566-5810 or by email at sales@TrendsAudio.com
About Trends Audio.
Trends Audio is a Hong Kong based company working in audio/video and multimedia production. Since the release of Trends TA-10 Class-T Stereo Audio Amplifier in 2006, Trends has received many prizes from Hi-Fi Magazine and Hi-Fi community worldwide. Trends Audio's products have become legendary for their compact design, performance and reliability in high end audio market.