Sony BRAVIA XBR8 and XBR7 Series
The BRAVIA XBR series from Sony are among the best flat panel HDTVs on the market.  The price is a little high compared to some other HDTVs on the market, but the outstanding picture quality, including deep blacks and accurate colors make up for the hit to the pocket book.  Lucky they come in more than one size, so there might be something in your range.
CNET, user reviews on Amazon, UltamateAV and AudioReview all rate this series very highly.  You will be very happy for months or years on end of watching your favorite blu-ray or DVD over and over again.
What makes the BRAVIA so nice are several of the features.
The Difference -
The main between the XBR8 and XBR7 series is the TRILUMINOS® RGB feature and some user interface simplicity of use.
The XBR8 has the TRILUMINOS® RGB feature which is a backlighting technology that aligns individual groups of R, g, and B LEDs to create a much clearer spectrum of primary colors than single white LED backlights can create.  Basically the XBR8 has a better picture than the XBR7 and a higher price for that.
Lets face it, the more you spend the better the image for the 42-55 inch range of Sony BRAVIAs.  The 70″ model only come in the XBR7 series at a Whooper of a price, $19,000.00.
Features that Make the BRAVIA series so nice -

Motionflowâ"¢ 120Hz technology
Motionflowâ"¢ 120HZ technology doubles the frame rate to help remove judder in film sources, HD content, broadcast movies and primetime programming, creating smoother, more fluid motion that delivers a natural and realistic viewing experience.
Advanced Contrast Enhancer circuit (ACE)
Advanced Contrast Enhancer circuit (ACE) dynamically improves contrast, resulting in deep blacks in darker scenes without losing fine details in shadows and other dark areas of the picture.
Live Color Creationâ"¢ technology
Live Color Creationâ"¢ technology with WCG-CCFL backlight uses advanced chroma signal processing to widen the color reproduction range for overall more natural and vibrant colors.
From Sony
Made for fast-moving action.
Enjoy a more fluid, natural and realistic viewing experience while watching fast-action sports and movies. Motionflow 120Hz technology enhances sharpness and delivers smooth motion for fast-action pictures.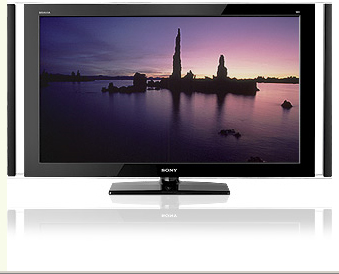 Superior black reproduction.
See every detail even in dark scenes with Advanced Contrast Enhancer (ACE). Consisting of two main elements, dynamic backlight control and image processing, ACE adjusts the backlight level based on average scene brightness and optimizes the overall contrast of every frame to deliver deeper blacks and brighter whites for a more realistic picture.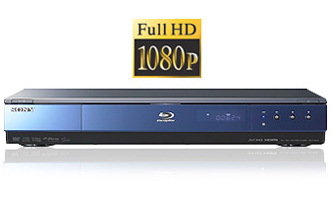 The ultimate HD experience.
With Full HD 1080p resolution panel (1920×1080), this HDTV is optimized to let you take full advantage of HD sources such as Blu-ray Discâ"¢ players and PLAYSTATION®3 systems that can deliver 1080p content.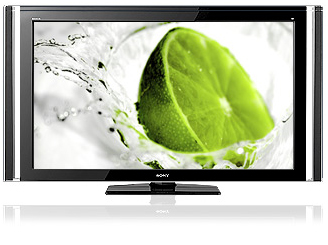 Seeing is believing.
Experience a supremely sharp, crystal clear image from any video resolution with BRAVIA Engineâ"¢ 2 PRO. It's Sony's most advanced video processing system optimizing standard definition and high definition to maximize contrast, color and brightness and motion while reducing noise.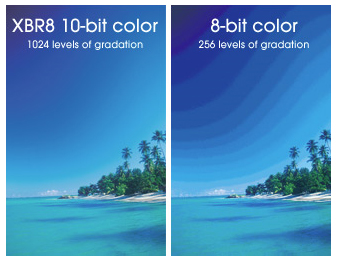 A broader color spectrum.
By combining a 10-bit processor and 10-bit panel, the BRAVIA XBR7-Series is able to create and display billions of colors. You'll also notice smoother color transitions and avoid a picture with a "paint by numbers" look.
Sony KDL-70XBR7 70 in. LCD TV

Description: The 70-inch, KDL-70XBR7 BRAVIA® XBR® LCD flat panel HDTV brings superior picture performance on a massive scale. This HDTV features Motionflowâ"¢ 120Hz technology, which enhances motion to deliver a smoother and clearer looking picture. It's also outfitted with a powerful BRAVIA Engineâ"¢ 2 PRO fully digital video processor that renders stunning images from any resolution. Enjoy exceptional ease-of-use with the Xross Media Barâ"¢ user interface, integrated TV Guide® Interactive Program Guide and BRAVIA Sync one-touch component control. You can even expand your HDTV's capabilities with optional BRAVIA® Link modules (sold separately). And with the gorgeous piano gloss black finish with floating glass accents, it will be the sharpest wall in your home.

More Products from Sony >>
Search AudioReview forums for the Sony KDL-70XBR7 70 in. LCD TV >>
Sony KDL-55XBR8 55 in. LCD TV

Description: Take the next step forward in HDTV technology with the KDL-55XBR8 BRAVIA XBR8 LCD flat panel HDTV. In addition to Full HD 1080p, this XBR-8 Series TV features TRILUMINOS RGB Dynamic LED backlight which produces breathtaking images with enhanced color purity that result in deep blacks and bright whites with startling depth and exceptional shadow detail.

More Products from Sony >>
Search AudioReview forums for the Sony KDL-70XBR7 70 in. LCD TV >>
Sony KDL-46XBR8 46 in. LCD TV

Description: Bravia Engine PRO with Digital Reality Creation(TM) upconverts all interlaced and progressive video signals including HD signals directly to 1080p for amazing detail and sharpness. Achieving smoother, natural motion reproduction starts with the right performance characteristics such as the ultra fast panel response times.

More Products from Sony >>
Search AudioReview forums for the Sony KDL-70XBR7 70 in. LCD TV >>
Frequently Pruchased with the Sony BRAVIA is the Sony BDP-S550 Blu-Ray Player
Rating
Reviewed by:

zepman1
(Audio Enthusiast)Review Date
October 29, 2008Overall Rating
4 of 5

Value Rating
5 of 5

Used product for
Less than 1 month

Visitors rate this review
4.50 of 5, 2.00 votes

Review 1 of 1Price Paid:Â  $306.00 from Techonweb.com

Summary:
Model year is 2008.

All right, so I finally got the new Sony 550 bluray player and was able to get it setup last night. I didn't have time to give it a rigorous workout, but I do have some initial impressions. I have it connected to my 50″ LCD (720p) via HDMI-DVI cable for video, and to the AVR via 5.1 analog outputs since I have no HDMI. I played the Dave Matthews Live at Radio City bluray disc.

Setup:

The initial setup is somewhat complicated as there are a lot of options to choose and adjust within the Bluray player and the AVR. This is complicated by the fact I am using the analog outputs as I will explain. There is a quick start guide that is very helpful and makes it easy to get many of the settings in at least a workable state. I went through the complete system menus to finalize all the video, audio and speaker settings. I found the menus to be well laid out and easy to navigate. They also include basic descriptions of what the settings are for, which was helpful.