Quick links: Intro: Review: Verdict:
Review:
See poor quality attached picture of my setup below:
Total System Cost (excluding Computer and Glass Audio Stand) = Approximately $1,880.00 USD MSRP.
So for almost USD 2K, I've gone from listening to music on my laptop with a $15 pair of Panasonic headphones to still listening to music on my laptop with a pair of headphones… No wonder so many people think Audiophiles are lunatics…
OK now comes the hard part, describing the sound of my setup. A quote from Rob Reina in Stereophile, while reviewing the Monitor Audio RS6 Towers, best describes my experience with my system so far:
Quote:
after several weeks of listening to dozens of recordings through the Silver RS6, I could find not a single shortcoming—no deviation from neutrality, or any other compromise that I would normally expect to find in a cost-constrained design.
Yes, now that I've killed all my audiophile credibility (assuming I had any) by quoting Rob Reina, let me use my own words… The two words that constantly pop into my head when I hear my system are "Neutral" & "Detailed".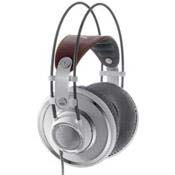 I find that all the music I loved before I still love and and the stuff I didn't like… well I still don't like… but everything sounds better, clearer, more defined… from the way the system conveys the 80s rhythmic funk of Prince's 'Kiss' to the silky smooth vocals of a young Michael Jackson singing 'I want You back' with his 4 brothers in the Jackson 5… Through the heartfelt passion of Mariah Carey's 'We Belong Together' and the ultra smooth Saxophone of Kenny G's 'Havana'… From the sappy depressing vocals of Kenny Rogers 'She believes in me' to the Psychotic, Vengeful, Murderous delusions of Tupac's 'Hit Em Up'… The system is as comfortable with Bob Marley as it with the London Symphony Orchestra… I have wide and varied tastes in music, so no one trick pony is going to work with all or even most of my albums… I've certainly heard more romantic, beat intense or vocal specialized systems and while each would make specific songs in my collection sound better, they would also totally ruin the remainder of my songs… This system has done a better job than any other I've heard so far of getting everything right….
When I first ordered the Benchmark/AKG (BA) setup I was hoping for a sound like my previous all time favorite setup of Monitor Audio Gold Series 20 Towers with Musical Fidelity X-Series V8 Amp & CD, but was really expecting the bright and overly analytical sound of a B&W 805S, Rotel Combo I'd auditioned a few times… Surprisingly, I got neither… what I got was much more Revel than either Monitor Audio or B&W… just plain neutral and smooth…
So the sound: Vocals are extend and airy without sounding bright or edgy… The mids are full and detailed… I'm hearing so many little sounds and effects that I've never heard before, in songs I've played hundreds of times… Bass is tight, deep and most importantly fast (the speed is like the difference between a pair of aluminum 6.5 inch woofers versus a large 12 or 15 inch bass driver)… Rap and Rock music have the appropriate low-end authority to get your head moving and your toes tapping… But speaking of rhythm, my standard test of any system must include how it performs with the 80s pop classic 'Billie Jean' by Michael Jackson (did I really have to say who sang Billie Jean?)… The BA setup had me breaking out into moonwalks and fondling my crotch obscenely… After the opening drum sequence there's a little 'chicu uhh' effect at the beginning of Billie Jean that I had previously enjoyed most on tubed setups… shockingly, after a week of break-in the BA setup is doing a great job of getting that effect right, while still maintaining the overall rhythm and pace of the song (generally done by solid state gear)… The soundstage is excellent for a pair of headphones, the music sounds more like it's floating around your head, with the lead vocals coming from somewhere in your forehead, rather than in your ear canal… sadly, this is the one letdown of a headphone setup for me, it generally sounds more like you are surrounded rather intimately by the band, instead of sitting a few rows back at a concert…. But once in a while, I'll hear a sound or voice pop out of nowhere, from a distance and I'll spin my head around, thinking someone has entered the room.. just to realize that it was part of the song… At those times I think I understand what E-Stat said about his system being able to fool the senses (not that I'm comparing the overall sound quality of his system with mine… I'm not that delusional)…