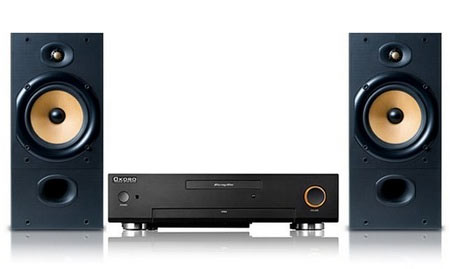 Okoro Media Systems Turns Up the Volume with Their New Media PC with Built-In Amplifier
The new OMS-AX100 takes the receiver and amplifier out of the home theater equation.
Rosemont, IL (PRWEB) August 28, 2009 — Okoro Media Systems, a manufacturer of Digital Entertainment Systems for the A/V market, introduces the availability of the 2009 OMS-AX100 Digital Entertainment System with built-in 5.1 channel amplifier.
The 2009 OMS-AX100 is a Digital Entertainment System designed to manage music and photos, and allows users to record High Definition TV programming, all within one box .With the built-in amplifier, customers can consolidate their audio video equipment by having only the media center PC in their home theater.
link: www.okoromedia.com