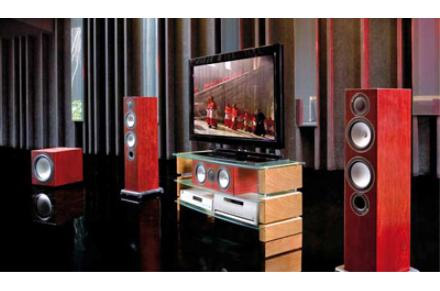 A speaker company close to my ears and a line that performs very well if not the best in it's class, is growing.
The RX line all use a new ceramic-over-metal C-CAM driver technology that has grown out of the Finite Element Analysis Monitor Audio uses to model the way drivers behave.
The tweeter now has higher sensitivity and wider bandwidth than the older series. The Mids/bass now use fine-tuned versions of the Rigid Surface Technology C-CAM.
UK price and links to other post with photos and more info from What Hi-Fi? in
Ajani's forum post. Check it out.
via: Ajani and What Hi-Fi?