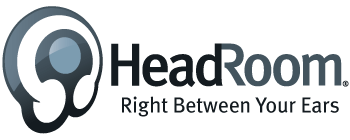 HeadRoom is pleased to announce the appointment of Ivy Burford as HeadRoom's new CEO. A perfect in-house candidate for the job, Ivy is a 14-year veteran of the headphone industry, joining HeadRoom in 1997 and serving as HeadRoom's Marketing Director since 1999. Over the years Ivy has worked on many major retail and manufacturing projects at HeadRoom, and has played a key role in executive management and strategic planning on the senior management team. Ivy's intrinsic understanding of HeadRoom's unique footprint in the industry and the ever-expanding personal audio universe has made for a seamless transition enthusiastically supported by the entire HeadRoom team.
"I am so excited for this opportunity to strengthen HeadRoom's position as a leader in the personal audio marketplace", Ivy said in a recent statement. "We look forward to expanding the legacy of our value-add service model established by past leaders, while continuously broadening our manufacturing division. HeadRoom's exemplary team represents a world-class group of headphone experts; I am very honored to be named their new leader."
HeadRoom celebrates 20 years in business in 2012 as a premiere online headphone retailer as well as manufacturer of several breakthrough headphone amp and DAC products. The organization is well positioned as an established audio resource and poised for new growth opportunities over the next 20 years.
Moving up to take Ivy Burford's place as HeadRoom Marketing Manager is Ryan Bone, a graduate of Montana State University and HeadRoom Graphic Designer/ Marketing Associate since 2009. Ryan has shown an aptitude for the headphone and personal audio industry and will lead HeadRoom's Marketing activities with creativity, enthusiasm, and innovation.
Also continuing in senior management roles at HeadRoom are VP of Finance, Susan Smith, another long-time veteran of HeadRoom, and VP of Sales/Operations Jorge Cervera who joined HeadRoom in 2005 from Gibson Guitar management. "The incredibly deep headphone expertise and focused audio knowledge of HeadRoom's team is our greatest strength", says Jorge, "I know Ivy's goals will remain on continuing to offer the best headphone advice available anywhere, finding the greatest audiophile products for our customers, and manufacturing superb headphone amps and DACs as central to HeadRoom's future."