KingRex UC192 is high quality CAT (computer audio transport) interface for computer audio fans and audiophiles. UC192 is capable of flawlessly transfering high resolution audio playback from a PC or MAC. Sample rates at 44.1KHz/16bit to 192KHz/32bit through its S/PDIF & IIS digital output to virtually every DAC (digital to analog converter) or A/V receiver around. It will help every audiophile easily connect their Hi-Fi system directly to the computer world.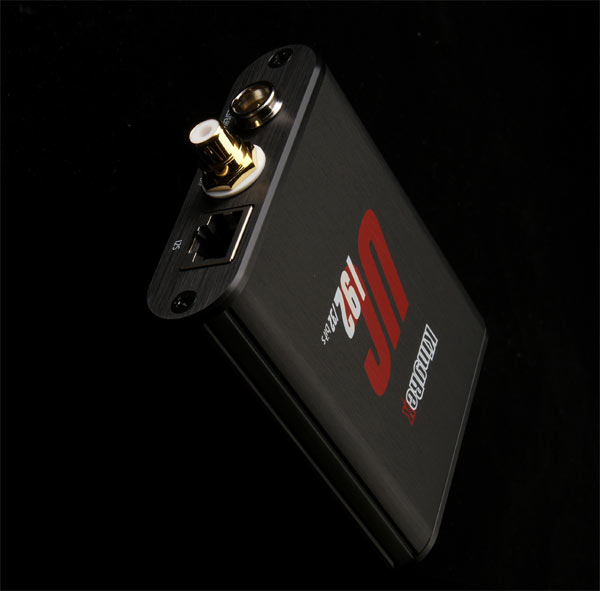 KingRex UC192 uses a isochronous design. The adaptive clock generator  is for synchronous mode of audio bit stream. The clock frequency will be adjusted automatically to synchronize with the host computer. The adjustments are done in a manner that limit clock variation to a minimum impact to the audio performance. The Master clock generator is a 1ppm TCXO with proprietary drivers lower jitter.
KingRex supports proprietary drivers for Windows & Mac. KingRex supports proprietary drivers for Windows & Mac. The Direct Sound, ASIO4ALL and WASAPI will operate smoothly and perfectly.
KingRex UC192 is placed in black polished aluminum case. Size: 88*82*24mm(L*W*H)
MSRP: $189
source: Christine Wu
Interested in headphone amplifiers? Â Check out our Review of the KingRex HeadQuarters Headphone Amplifier.
Top Ranked KingRex Products