HeadRoom aims to prove yet again that dollar for dollar headphones outperform speakers; this time they're aiming straight for the top of the mountain. HeadRoom has brought the technologies of their now discontinued Max flagship models into their smaller Desktop product line with the introduction of the Balanced Ultra Desktop Headphone Amp and Ultra Desktop DAC (digital to analog converter).
The Balanced Ultra Desktop Amp (BUDA) includes our now famous class-A biased Max electronics module with OPA627s and Jung Diamond Buffer discrete component headphone amplifier electronics. The BUDA can drive two regular pairs of headphones or one pair of balanced headphones, and will accept both balanced and single-ended audio inputs. $1,699.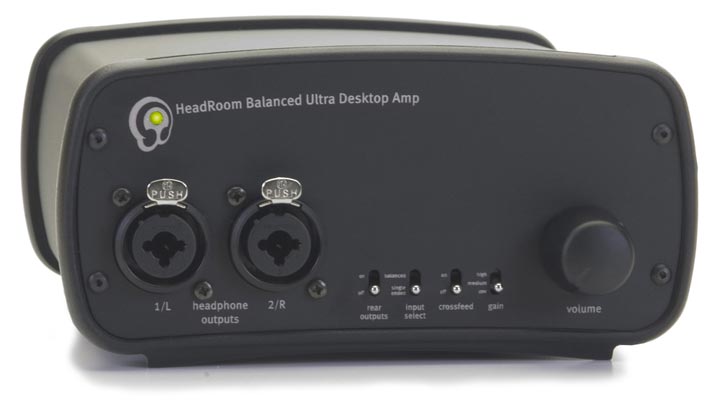 The Ultra Desktop DAC (UDAC) is a stand-alone digital to analog converter with the amazing ESS Technology Sabre 9008 oversampling/dsp DAC at its heart. It will accept S/PDIF digital signals on coax and TOSLINK optical connections, and digital audio from a computer with the amazingly easy-to-use USB connection. It has both balanced and single-ended outputs. $1,299.
Save $150 on the pair, $1,849.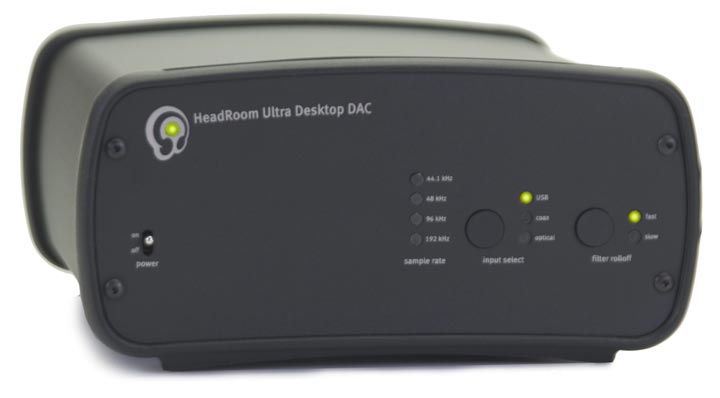 Call HeadRoom for information on headphones available with balanced connections and prepare to get it right between your ears.
—————–
Contact: sales@headphone.com
HeadRoom
http://www.headphone.com/
toll free 800-828-8184
outside US 406-587-9466
fax 406-587-9484
2020 Gilkerson Dr.
Bozeman, MT 59715
source: HeadRoom