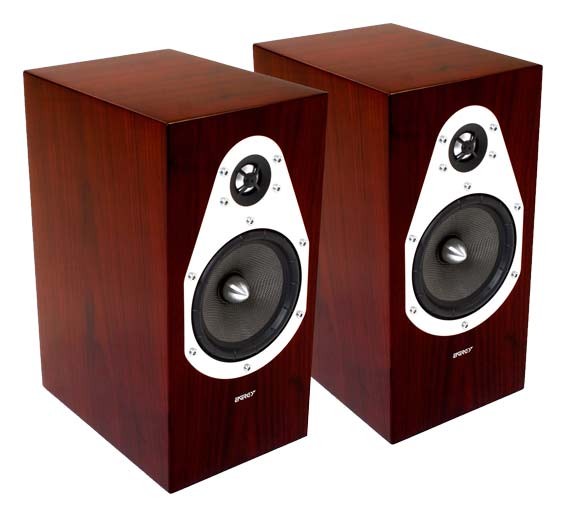 These are… bar none… the most beautiful speakers I've ever seen. While also available in a Gloss Piano Black, the samples we have here are the Piano Rosenut finish and, as you can tell, they are absolutely pristine in terms of the veneer and the gloss coat. Everything about these speakers screams high-end, yet they cost just $400 each. While that's not exactly pocket change, it's a far cry from what many people consider "high-end" and yet most of the audiophile speakers we've seen in our day don't approach this type of build quality and styling.
Continue Reading @ Audioholics
Key Features:



www.energy-speakers.com

System Type 2 way bookshelf loudspeaker with shielded drivers, rear vented bass reflex design
Frequency Response 50Hz-25kHz ± 3dB
Recommended Amplifier Power up to 175 watts RMS
Impedance 8 ohms nominal; 4 ohms minimum
Tweeter One 1″ tweeter with aluminum dome and neodymium motor with heat sink
Woofer One 5.25″ woofer with kevlar cone and Ribbed Elliptical Surround
Sensitivity (anechoic) 90dB
Crossover Point 2.5kHz
Inputs Dual 5-way nickel-plated binding posts
About Audioholics.com -Audioholics.com is the largest audited home theater A/V publication online with over 1.1 million monthly readers. Founded in 1999, Audioholics provides more in-depth non-biased professional reviews, tech articles, daily news, how-to's and buying guides than any other site of its kind. It empowers readers who are making purchases and inspires readers who are striving to maximize their A/V experience.
More Bookshelf Speakers from Energy Speaker Systems >>
Search AudioReview forums for the Energy Speaker Systems V-5.1 Speaker >>