Elegant Twin-Tower, Active Speakers Feature Music-Enhancing and Wireless Technologies
DW Collection Art.Studio Loudspeakers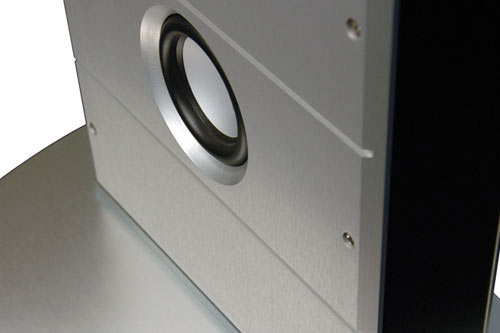 DW Collection (DWC) has begun to ship the Art.Studio, a new twin-tower, powered music system. The latest addition to DWC's audio collection, the Art.Studio is a sonic and engineering tour de force in the tradition of its pioneering Ferrari Art.Engine home audio system. The Art.Studio's twin speaker towers and their patented Aphex® audio-enhancing circuitry create a room-filling sound field of high-definition stereo entertainment. In a world of compressed music files and limited dynamic range, the Art.Studio system makes contemporary music sound more spacious, detailed and entertaining. Its outstanding performance brings flat music back to life, reduces listening fatigue and delivers a clear, even sound from the front to the back of any room. The Art.Studio also represents DWC's latest, highest achievement: combining form, function, performance and exclusivity in the best tradition of fine art, design and engineering that a lucky, treasured few music lovers will have the opportunity to own and appreciate. And it's the only consumer speaker with Aphex's music enhancing technology BUILT IN.
Like its Ferrari-inspired Art.Engine cousins, DWC machines the Art.Studio's elegant 49-inch high towers from solid, aircraft-grade 6061 T6 aluminum billets. Internally, its three-way speaker system boasts six class D digital amplifiers (three per side) and delivers 350 watts per tower; a crossover with digital signal processing (DSP); Aphex® audio enhancement technology; multiple input options; subwoofer and stereo line level outputs; and optional DWC Wirelessâ"¢ music transmission. Each of its tri-amplified floor-standing towers contains an eleven-driver array that includes eight 3.5-inch woofers, two 3.5-inch midrange drivers and a one-inch soft-dome tweeter.
source: eCoustics.com