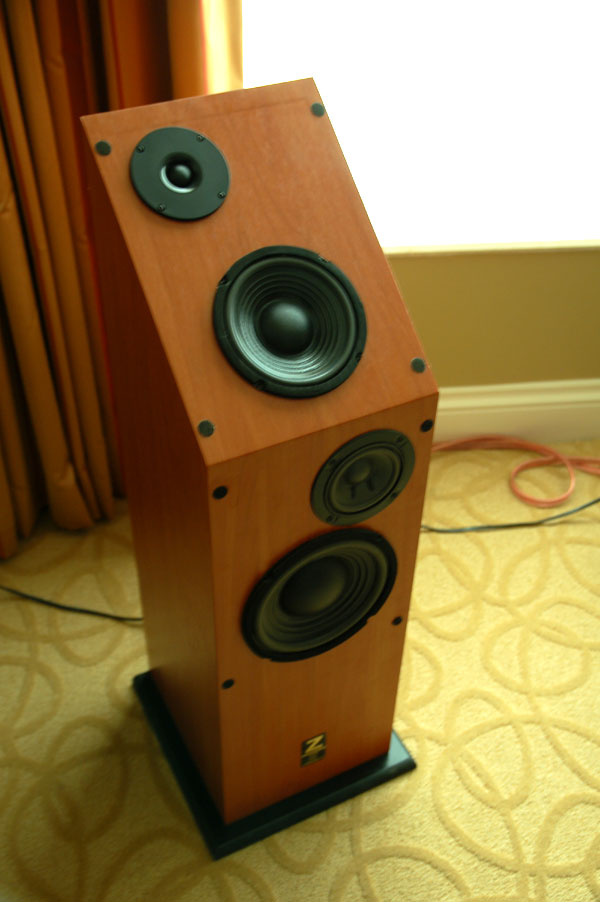 Zealth Audio is the brain child of Kevin Nelson, a currently homeless Navy vet who has been building speakers since he was a child.  The Zealth speaker has been a project of Kevin's for the past 10 years.  Each speaker can play stereo using a cross fire cross over design.  At CES he was driving this – I believe his only pair – using a consumer grade Denon amplifier and CDP, standard speakers cables and Radio Shack level ICs.  The speakers only cost $890 – and they sounded really good!  Far too good for what was before me and what the cost was.  They are big and open, similar to a planar speaker – mid range is good and bass and lower mid range is punchy and solid feeling.  An interesting sound, mixing the open high end end and mids of a planar with solidity of a traditional floorstanding speaker.  They speakers had dynamic punch and build up.  Frankly this is an amazing story and speaker.  In a couple weeks I hope to have these in for a review.  Kevin is currently seeking investors – he has sold pairs direct and via eBay.  If you are interested please contact Kevin @ zealthaudio@email.com.  My review will specifically focus on the effects of stereo imaging and instrument placement within the stage.  I can tell you know – if I had heard several years ago, prior to my Monitor Audio RS6, I'd have gone with these.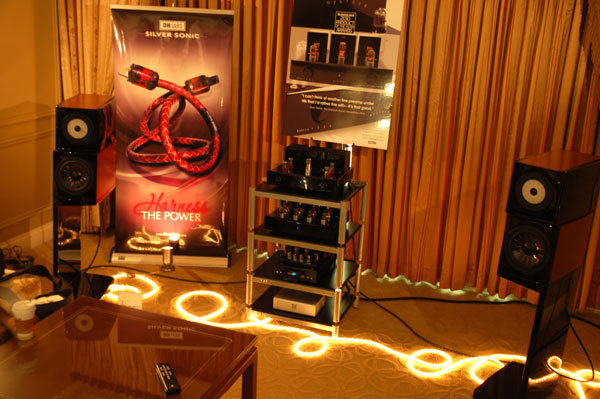 Kevin Deal of Upscale Audio was at CES showing off two of his lines, Mystere and PrimaLuna. Â I've never heard the Mystere line before but both my helper and I were very impressed. Â The ia21 pre-amplifier won Product of the Year from Absolute Sound and the pa21 pentode amplifier washed us in pure dark velvet chocolate sounds that conjured up visions of refinement and rich sophistication. Â This isn't to say it was over heavy in that direction. Â The detail in the highs and the punchy but resounding bass were balanced and pleasing. Â If I ever had to use a sound system to get a lady in bed, this would be it. Â Wifie where are you?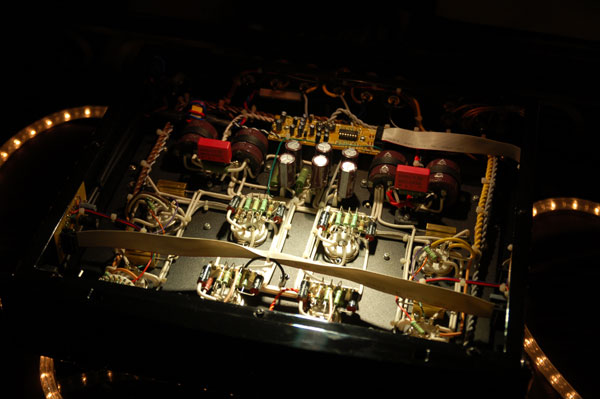 Inside a Mystere amplifier.  The care given to the manufacturering of the products are second to none. The Mystere offers a stepped attenuator and auto biasing and point to point wiring.
(Unfortunately my photos for the PrimaLuna room didn't turn out well – but Kevin has made a great video you should watch)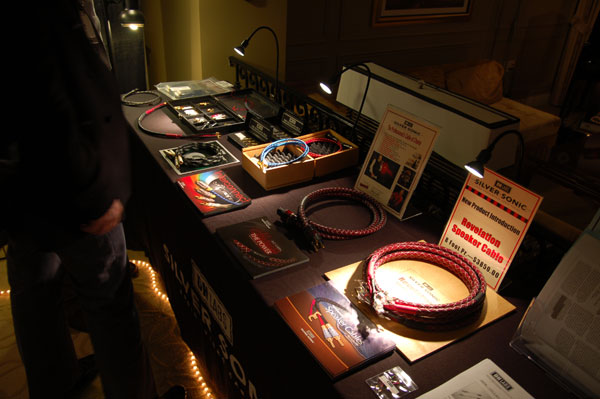 DH Labs was showing with the Mystere set up. Â A nice collection of cables.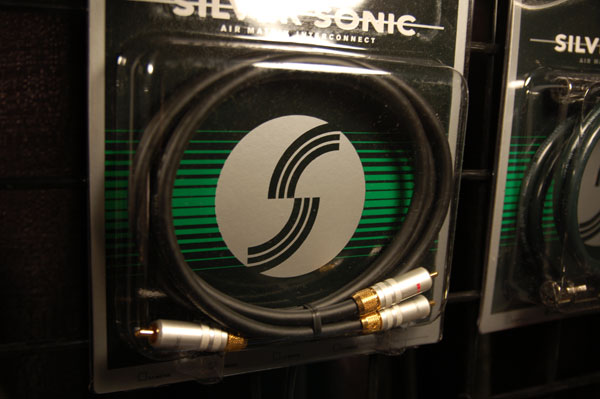 These interconnects form DH Labs use a unique honey comb design to called an Air Matrix to separate the wires inside from each other.  That means no dielectric coatings.  I hope to have a pair in for review soon.  At $200, if they sound as good as they say – it will be a hell of a value!