B&O is releasing what other manufacturers have steered clear of in the Blu-Ray market, an integrated LCD HDTV and Blu-ray player.  Why would that be? The DVB-HD module is intended to sharpen up HD images from other sources.  Only thing I can see that might be great would be the speakers options and placements.  But that is so subjective.  Well, best of luck B&O, stepping into the world where other learned to not tread.
- audioREVIEW
---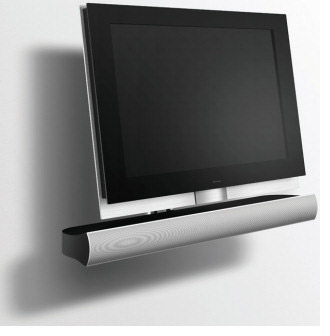 The BeoVision 7 40-inch LCD TV is now updated with an integrated Blu-ray player, 100 Hz picture technology, and a DVB-HD module, enhancing the extreme flexibility of this home entertainment system.
BeoVision 7-40 has become a flagship Bang & Olufsen product since its initial launch, but by implementing a Blu-ray player and a DVB-HD module, Bang & Olufsen takes this television to a whole new level of integration. In addition to support of the highest quality video formats, BeoVision 7-40 offers freedom of choice between a plethora of placement options and different loudspeakers, and the optional Blu-ray player and DVB-HD module further add to complete customization. Finally, the endless connection options enable the expansion of the system with a multitude of home integration possibilities making BeoVision 7-40 the center of one's home.
read the rest of the press release on eCoustics…
source: eCoustics