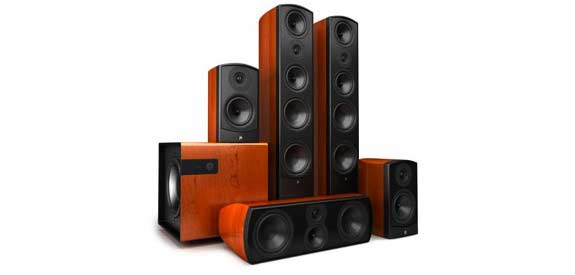 The new Verus Grand Loudspeaker System from Aperion Audio is their attempt to produce the very best speakers they can for the least amount of money. I have to say, unequivocally, they've succeeded. The Verus Grand Towers image as good if not better than any speaker I've ever experienced. The Verus Grand Center is a joy to experience and makes a huge difference with listening to multichannel content. Our in-room and manufacturers measurements of the speakers are remarkably similar showing that not only has Aperion created a speaker that can measure well in a lab, but can do so in a real world environment. With Aperion's free shipping (both ways) and 30 day in home audition, they are a risk free purchase. The Aperion Audio Verus Grand line has redefined, for me, value in high end speakers, which is why they earned the Audioholics coveted 2010 Product of the Year Award. Highly Recommended!
Continue Reading @ Audioholics
Key Features:


aperionaudio.com

MSRP:
$899/each (Towers)
$699/each (center)
$299/each (Bookshelf)
$3095 (5.0 system)
$999 (Bravus II 12D)
About Audioholics.com -Audioholics.com is the largest audited home theater A/V publication online with over 1.1 million monthly readers. Founded in 1999, Audioholics provides more in-depth non-biased professional reviews, tech articles, daily news, how-to's and buying guides than any other site of its kind. It empowers readers who are making purchases and inspires readers who are striving to maximize their A/V experience.
Popular Home Theater Speaker Systems
Top Ranked Products from Asperion Audio