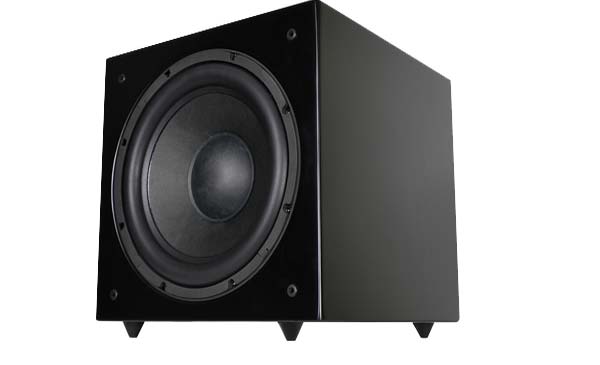 "Subwoofer" – it's like a magic word around here and makes all of us audioholics have little dreams of black boxes that cause our walls to crack, dishes to rattle, and rock our children to sleep… from the other end of the house. Some people think a good subwoofer will go down to 2 Hz, cost $200 and live in a box the size of a small laptop computer. Others go for size, wanting nothing less than a small refrigerator that will smack them around like a rag doll. We prefer a slightly more balanced approach, so when Emotiva announced their affordable Ultra Sub 12, we were intrigued. A 12" high quality driver mounted in a modest sized sealed enclosure with a meaty power amp for under $500 sure sounded like a winner to us. Could their magic black box deliver good bass and punch at an affordable price? Read our review to find out.
Continue Reading @ Audioholics
Key Features:
Price: $599
emotiva.com

High efficiency power amplifier with high current switchmode power supply
Die cast woofer frame with massive motor assembly
Long throw, high BL woofer design with woven tinsel leads for high reliability
Proprietary para-aramid blended fiber cone for high rigidity, accurate low frequency response, and minimal breakup
Heavy-duty, Butyl rubber half roll surround
Sealed, front firing cabinet with extensive cross bracing and internal damping
Excellent transient response with smooth, extended low end
Sophisticated dynamics processing for optimal system performance
Elegant soft limiting
XLR/balanced and RCA/unbalanced input connections
Rotary controls for Crossover Frequency, Volume, and Phase
About Audioholics.com -Audioholics.com is the largest audited home theater A/V publication online with over 1.1 million monthly readers. Founded in 1999, Audioholics provides more in-depth non-biased professional reviews, tech articles, daily news, how-to's and buying guides than any other site of its kind. It empowers readers who are making purchases and inspires readers who are striving to maximize their A/V experience.
Top Ranked Products from Emotiva.