Oh Goodie! Look it is a speaker system not for the iPod droves. Acoustic Energy, not seen selling here in the states for a while, have introduces a Bluetooth speaker system with 20 Watts of power and detachable speakers. The speakers will have to stay with-in about a meters range from the base unit. The design is nice and simple, and this will be great speakers system for the Google G1 cell phone.  Without a doubt better speakers for video and music.
Good product? What do you say? Maybe a for x-mas?
---

Acoustic Energy Introduces British High End Sound To The Multimedia Audio World
Honored High-End Loudspeaker Manufacturer Returns To The U.S. Market With Stunning Bluetooth Speaker Achievement –
BOSTON, MA, October 21, 2008 – Acoustic Energy, an award-winning U.K.-based designer and manufacturer of audiophile-grade loudspeakers, has returned to the U.S. market with an exciting new wireless option for today's music listening lifestyles.
The company's AE-29 Bluetooth Speaker brings Acoustic Energy's renowned high fidelity performance to the new world of PC and cell phone audio sources.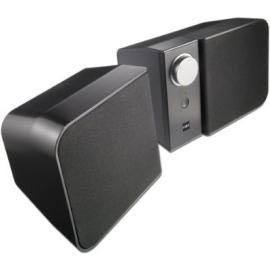 "Today's audio market is ripe with exciting new opportunities and Acoustic Energy isn't resting on its laurels," says Moses Gabbay, Managing Director, Acoustic Energy Ltd. "We're building on our momentum and our reputation by bringing today's PC, mobile
phone and PDA music sources into the fold of high performance audio. People who hear their favorite music through our new AE-29 Bluetooth Speaker are quite amazed at how good their music can sound."
read the rest on ecoustics.com…
source: Ecoustics