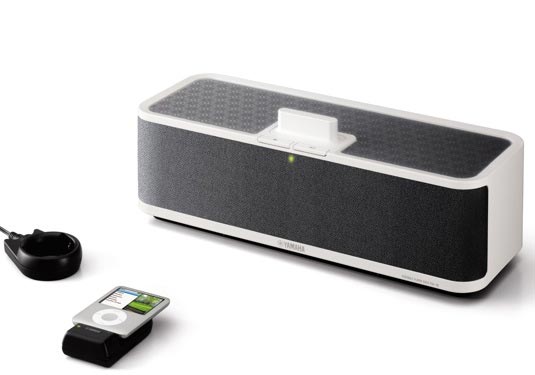 (PDX50 wireless dock)
Yamaha, the manufacture of pro audio gear: mixers, processors, power amplifiers, and speakers has introduced a range of new audio accessories for the iPod.
Top-end sound quality and instant wireless remote control were singled out as customer priorities says Yamaha when the company set up a dedicated R&D department in 2006.
The first fruits of this development are a range of four new iPod specific audio products. The PDX50 heads up the range, the first product to feature what Yamaha calls a unique 'Air-Wired' technology that, unlike other wireless iPod audio systems, promises to deliver lossless uncompressed data.
No pairing is necessary with the 'dock less' PDX50 explains Yamaha; you just activate your iPod to establish a wireless connection. A remote control is provided via a small wireless transmitter that attaches to the iPod.
Billed as a compact and lightweight speaker system, the PDX50 is powered by a newly designed digital amplifier and comes with a wooden cabinet that allows the sound to vibrate more efficiently says Yamaha.
The PDX30 meanwhile features an iPod dock atop the unit, both the PDX50 and PDX30 comes in a variety of colours including black, blue, gray and for the adventurous pink.
The PDX50 is priced at £199, while the PDX30 costs £129.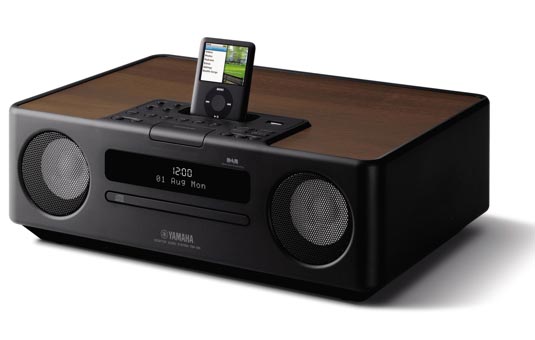 (TSX130 has 30 watts)
read some more about the TSX series macvideo.tv
source: macvideo.tv