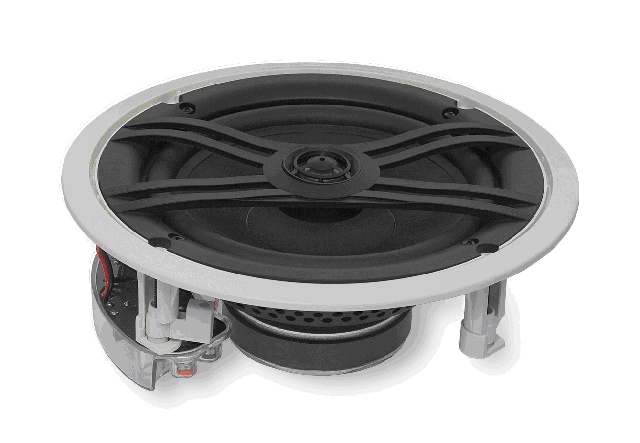 Yamaha NS-IW360C Inwall Speaker – What You Need To Know
Pros:
8-inch woofer for good bass

Easy install

Very good sounding – clear mids

Pocket book friendly

Cons:
Slightly heavy – could flex a weak drywall ceiling after some time.
The Yamaha NS-IW360C in-wall speaker uses a nice and large 8-inch cone woofer and 1-inch soft dome tweeter. With a frequency response of 45Hz-24kHz it shouldn't have any issues projecting a nice clear and resounding bass for your rear speakers in your home theater system, or a soft smooth sound above your dinning room at nice. Though with a 88dB sensitivity one should pair these with a 100W amplifier to get the best performance from the speaker. But these will take up to 120W of amplifier power.
The market for in-wall and in-ceiling speakers is dominated by Polk but these Yamaha are a great alternative if you are looking for speakers with a bit crisper sound or 'non-Polk' sound. Very clear mids and the bass is good but if you want more you should pair with a subwoofer or build backing cabinets to place in the wall for the speaker. Just remember to port the cabinet.
At low volumes one can still easily hear dialog in movies and the over all clarity at music at low volumes is good as well. At higher decibels sound effects can really pop out of your walls!
Installation is pretty easy and a template for the whole comes with the speakers. But they are a bit heavier and some users have expressed concerns with mounting these on the ceiling that isn't very secure. A false ceiling with thin drywall might show signs of flex after some time.
More Inwall Speakers from Yamaha >>
Search AudioReview forums for the Yamaha NS-IW360C >>
Featured Merchants