This is awesome. It uses low frequency to shake your butt when watching movie, video games and music. Can't really see this being useful for the hi-fi folks, seeing as you should probably have equipment that can do this already, but for everyone else this is great. It cost $300 so it could even be a perfect gift this Christmas for your movie buff friends.
-AR
---
All New Wireless ButtKicker® Kit to be Released by Amazon.com on Black Friday

Westerville OH, November 17, 2008 /PRNewswire/ — The Guitammer Company announces the release of the all new wireless ButtKicker® Kit for home theater, gaming and music. The new ButtKicker Kit is a complete, consumer-friendly, do-it-yourself product for home theater and gaming that quickly and easily transforms any type of furniture to become part of an affordable "4-D" theater, allowing viewers to literally feel sound… including movie soundtracks, concert quality audio and video game explosions, bumps and thumps. As more and more families satisfy their entertainment needs in their own homes, the ButtKicker Kit will provide an exciting tactile addition to basic setups and for home theaters already equipped with HDTV flat screens, surround sound, an Xbox and a Blu-ray player. It's not expensive, but it is a first class performance upgrade.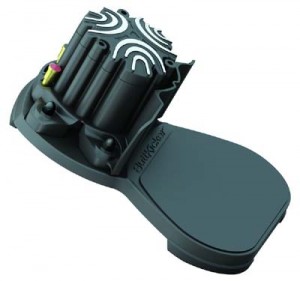 Used by Disney, IMAX, Universal Studios, The Kennedy Space Center, dozens of Grammy Award-winning musicians and thousands of home theater owners worldwide, ButtKicker brand low frequency audio transducers provide high quality low frequency audio and realistic special effects, without loud volume, adding a powerful and exciting effect to movies, music and games. But don't let the name fool you… ButtKicker brand products are serious, award-winning pro audio "silent subwoofers" that provide powerful, musically-accurate low frequency effects… without airborne sound… perfect for apartments and close living quarters…. for more read here….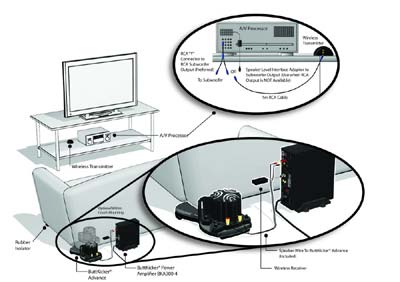 source: prnewswire