Set Up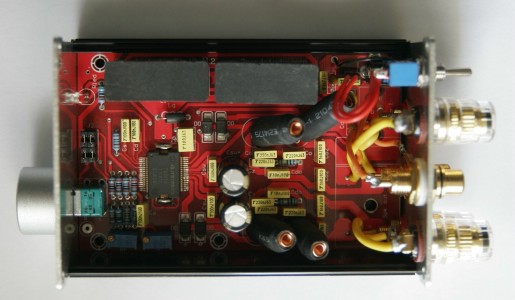 Typically we try, when reviewing a product, to pair the component with similarly priced gear. It seems only fair since it is unlikely one would buy $2000 speakers and pair those with a $20,000 amplifier. But unfortunately in this case though we had no such luck, and the T-10.2 was given the red carpet treatment, so to speak. We paired it with the WyWires interconnects, speaker cables, digital cable, Audio Note DAC One Sig, Electrompaniet PC-1 CDP, and either the Trinity, Brodmann Festival Series or Electrocompaniet Prelude bookshelf speakers. The Trends T-10.2 took the place of the 16W AN211 tube integrated amplifier from Melody. Now the system the T-10.2 was dropped into is geared to sound liquid, dynamic, extremely detailed, and but more musical than fault revealing. Though it certainly can reveal faults in recordings and components, but it doesn't highlight them like some system tend to. So the question is weather the T-10.2 retain these qualities or would this red carpet system give us a glimpse of the T-10.2's faults?
The T-10.2 is a 15W into 4Ohm and 10W into 8Ohms Tripath integrated amplifier. Trends does make just a standard power amplifier version of the T-10.2 as well. The T-10.2 is said to perform very much like an A/B amplifier, detailed with a touch of warmth.
Sides note before we get into the good stuff, using banana termination with this amplifier is a must! Spades hardly fit on the back. Also due to how light and small the amplifier is, once the cables are installed they will most likely be heavier than the amp. If the amp is placed on a shelf with the speaker cables hanging off and below, the amp up likes tip up, like a funny car at a drag race. Find a nice looking and heavy geode to place a top it. Pretty rocks make your system sound better anyways…. Just kidding.
We also used the PSU unit provided by Trends while reviewing. This PSU allows for a single power cord from the wall socket to PSU that then brakes out to three smaller power cables to power the T-10.2 amplifier, DAC, and PA-10 tube headphone amp. We tried standard power cables all the way up to the $600 Granite Audio #560 power cable on the PSU and there was no noticeable difference. While reviewing we just used the PS Audio AC3 Perfectwave power cable.
More Integrated Amplifiers from Trends Audio >>
Search AudioReview forums for the Trends Audio T-10.2 >>
Have heard the T-10.2?
What do you think? Use the comments below to let others know.