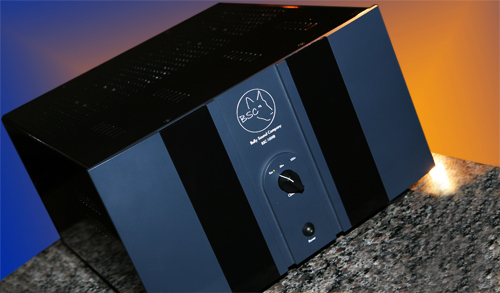 November 4, 2011, Milford, CT – Bret D'Agostino, son of world famous audio designer Dan D'Agostino, announced the launch of his new audio electronics company, Bully Sound Company (BSC).
"I wanted to bring the magic of a finely tuned high end audio system to a more affordable arena without sacrificing performance or build quality, "said Bully Sound founder Bret D'Agostino. "I feel like there has been a negative shift overall in the sound of modern day audio equipment." "My designs emphasize the fun and romance seemingly lost in today's market place shy of a few and for the most part, extremely expensive products."
By cultivating a life time of experience into a new company and product line, Bret hopes to engage and capture an audience in a seemingly difficult economy. "There are not a lot of companies that offer a real value in terms of component quality, workmanship and service." "Working with and around many of the finest minds in the audio industry for close to 30 years coupled to having an audio legend father at my disposal, is what separates Bully Sound from the plentiful competition, " says Bret D'Agostino in reference to this start-up effort .
The first product to be released and shipping next week is the BSC-100m, class A 100 Watt monaural amplifier $14,750 per pair. This amplifier will be followed by a 60 Watt stereo version and shortly a remote control line level preamplifier, setting the mark for this new company. These efforts represent the top of the BSC line. New designs are in process for the next group of components slated to be less expensive but sharing much of the technology in these flagship models and still made In the USA.
Bret D'Agostino is best known as the Technical support and National sales manager for Krell Industries Inc. up until September of 2009. Shortly after departing Krell, he contributed to the formation of Dan D'Agostino Master audio systems and still continues to work closely with them. In November of 2010 Bret formed the Bully Sound Company to support a different segment of the market place and create more affordable high end audio products.
For more information on the Bully Sound Company, please visit http://www.bullysound.com.
About the Bully Sound Company LLC:
Bully Sound Company was founded in 2010 by Bret D'Agostino. Bret is the eldest son of Dan D'Agostino an audio legend and co-founder of Krell Industries Inc. and Dan D'Agostino master audio systems (http://www.dagostinoinc.com.) Bret spent most of his professional career working in the audio and electronic contract manufacturing industries. Bully Sound's products are designed and manufactured in Milford, CT USA using the best materials and manufacturing practices.