The new ONE_08 series from Sound&Design, a revolution in the concept of loudspeakers.
We have pumped all of our resources and energy into building a speaker series that would combine the very best in sound quality with a chic Italian design, using the finest materials.
Presented at Top Audio Video Show 2009 in Milan 17-20 sept., the S&D ONE_08 series is equipped with a waxed phenolic Baltic birch plywood cabinet optimized as to distribute vibration more uniformly than conventional cabinet.
Completely handcrafted in Italy, here the ONE_08 series product summary:
ONE_08_2 is a high sensitivity (94 db SPL @ 1W rms) two way system with a B&G planar tweeter and a Fostex wide-band mid-woofer.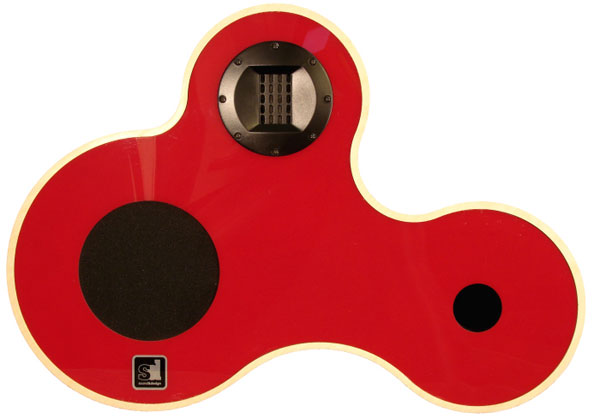 ONE_08_3(se) is a 3way system. While sharing most of the ONE_08_2 cabinet and tweeter, ONE_08_3 encapsulates te spirit of Sound&Design philosophy. The midrange is in a sort of dipole loading with a back-loaded  semi waveguide.The xover network is a 3-way multiplexer filter which is a kind of series filter. Sensitivity is 89 db @ 1Wrms. ONE_08_3 Special Edition differs from some important details such as VDH internal cabling, Mundorf capacitors, waxed wenge tweeter flange and a completely customizable front finish.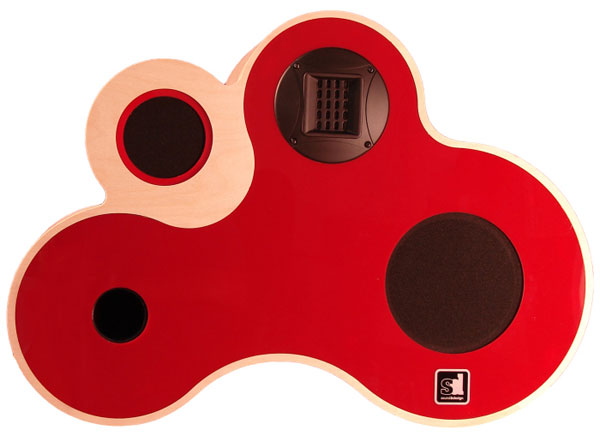 STAND_ONE_08 is the perfect choice for Sound&Design ONE_08 series. It a stand made of Baltic bitch plywood and high quality mirror-polished stainless steel. Soundcare Superspikes are included.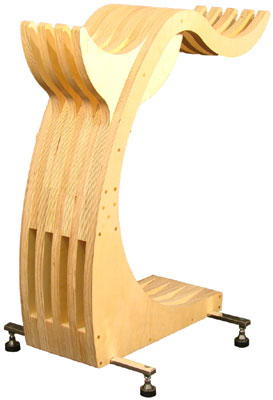 source: S&D
www.sound-design.it