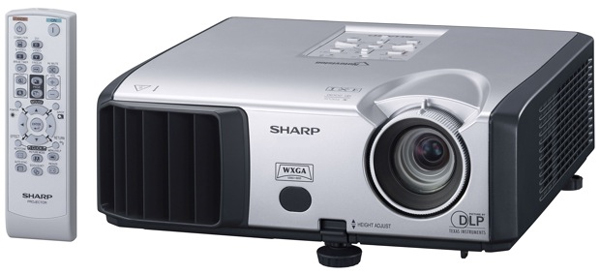 WXGA professional projector combines vibrant color reproduction, exceptional compatibility, reliability and affordability
Sharp adds a reliable and affordable professional projector to its ever-expanding suite of Wide-XGA (WXGA) DLP BrilliantColor Projectors. The PG-F325W combines enhanced colors and enriched imaging with 3000 ANSI Lumens brightness for captivating presentations in corporate, education and house of worship settings. The projector can display full 720p from HD sources and pixel-perfect 1280 x 800 (16:10 aspect ratio) WXGA resolution from the newest generation PCs. The PG-F325W offers a wide array of video and audio inputs for an extremely versatile presentation experience and offers an expanded color palette for more realistic and lifelike images, utilizing BrilliantColor technology with multi-color processing.
Availability
The PG-F325W will be available in July for a Manufacturer's Suggested List Price (MSLP) of $1,495 through Sharp authorized dealers and resellers.