PRNewswire, London, August 24. COPENHAGEN – Enjoy music and never miss a call. (PRNewsFoto/Sennheiser Communications A/S)
COPENHAGEN DENMARK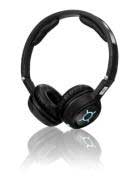 COPENHAGEN, August 24 /PRNewswire/ — Enjoy music and never miss a call – Sennheiser Communications introduces the MM 400 Series, combining the quality of luxury headphones with the superior functionality of an advanced Stereo Bluetooth(R) communications headset.
Sennheiser Communications is proud to announce the launch of a groundbreaking wireless stereo series. Featuring advanced Stereo Bluetooth(R) technology, the MM 400 and MM 450 TRAVEL are best-of-breed communications headsets for the demanding global traveler. Designed to work seamlessly with the latest mobile phones and other Bluetooth(R)-enabled devices, they also deliver world-class stereo sound with all types of music – thanks to the mature A2DP profile developed especially for Stereo Bluetooth(R).
As Product Manager Johannes Kaulfuss states: "Bluetooth(R) technology together with the advanced A2DP profile is so mature that great stereo sound is now possible. That means we at Sennheiser Communications have developed and launched probably one of the world's best Stereo Bluetooth(R) headsets."
Enjoy music and clear communications – all on your mobile
Now that modern mobiles offer music in addition to phone functions, you need a headset that lets you listen to music without having to worry about missing a call. That is why the MM 400 Series headsets feature a high-performance invisible microphone that lets you easily take calls at just a simple press of a button.
read more on news.prnewswire.com…
source: news.prnewswire.com