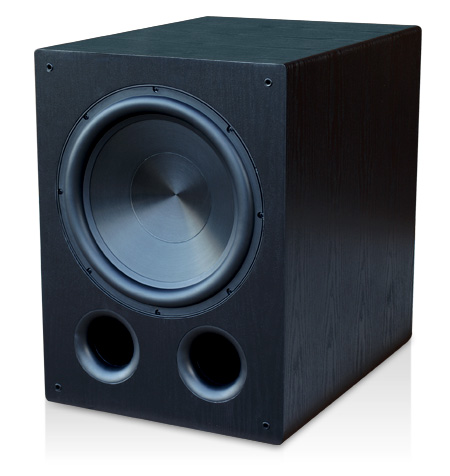 The Rythmik Audio FV15HP subwoofer sports a 15″ high excursion servo controlled driver mounted in a large vented box with a powerful 600 watt (continuous output) rated amplifier. Powerful, rich, deep and solid with true 20Hz extension is how I would describe the bass output of this sub. Rythmik Audio has a very talented engineering staff that produced a truly great high caliber subwoofer product at a very affordable asking price. I would recommend a pair of these subs for any upscale home theater environment where seat to seat bass consistency and ultimate output are paramount concerns. It's loud, clean, and fast… and for most – that's going to make this an extremely hard sub to beat.
Continue Reading @ Audioholics
Specifications:


www.rythmikaudio.com

DS1510 driver + H600PEQ Amplifier
Seamless aluminum cone with Santoprene edge
"Direct-Servo" amp design allowing for micro-fine tuning of system output independently of speaker's Thiele Small parameters
Simple box construction & unobtrusive appearance
Tip-Toe style mounts available & Nutserts included on bottom surface of enclosure
(2) High flow, low distortion ports
18db/Octave Subsonic filter for loudspeaker and amplifier protection
About Audioholics.com -Audioholics.com is the largest audited home theater A/V publication online with over 1.1 million monthly readers. Founded in 1999, Audioholics provides more in-depth non-biased professional reviews, tech articles, daily news, how-to's and buying guides than any other site of its kind. It empowers readers who are making purchases and inspires readers who are striving to maximize their A/V experience.
Top Ranked Rythmik Servo Controlled Subwoofers