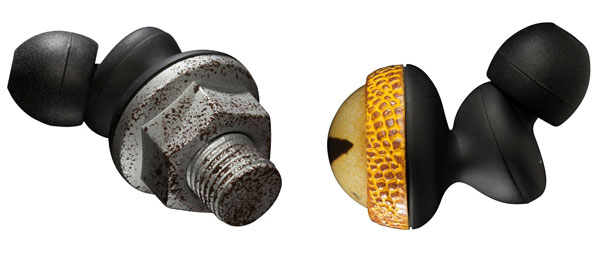 Quarkie Launches Audio Art quirky headphones shaped like snake heads, rusty bolts and cats eyes
A new line of expressive and high-performance headphones hits the UK, Hong Kong and U.S markets
Quarkie looks, Serious Sounds – that is the message from Quarkie regarding their exciting new range of audio art.
The Quarkie headphone design is the result of a designer's vivid dream about snake's heads and cats eyes. The dream was then transformed into reality when a team of innovative and imaginative British and Asian-Pacific artists, music lovers and electronic engineers came together to produce the funky audio art range.
Unlike some headphone designs, the incredible sound has not been comprised in order to produce some awesome looking designs.  As music lovers, the group's goal was to bring British studio monitor quality sound to an in-ear headphone range whilst keeping in line with their philosophy that high-performance technology products can be beautiful and individual as well as functional. The results speak for themselves.
Seven awe-inspiring designs have been launched in August.  Whether you are a music junkie, a fashionista or an animal lover, there is something to suit you.  The funky designs include: yellow viper snakeheads, green viper snakeheads, snake eyes, cat eyes, chameleon eyes, purple gemstones and rusty bolts.
Quarkie headphones achieve the incredible sound by using specially developed 13.5 mm drive units with aluminum voice coil and neodymium magnets. As a result, they have low distortion, wide-bandwidth and excellent transient response. They are also very sensitive allowing them to reach maximum performance potential with portable devices.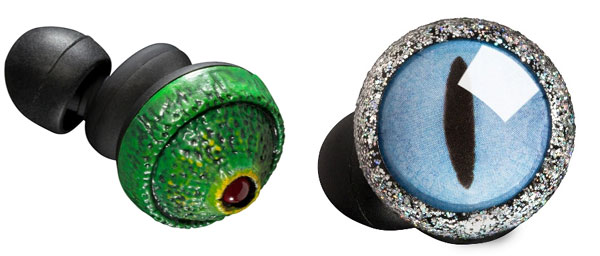 Each pair of headphones is packaged with four sets of high quality ear buds (XS, S, M and L), instructions on how to fit the buds in correctly for maximum noise isolation, a microphone / function controller compatible with iPhones and Android phones and a sharing splitter. The gold plated 3.5mm plug and cloth covered cables minimize tangling and micro phonics.
After you get your hands on these phenomenal designs, don't worry, there is more to come. Quarkie are currently working on a second collection of supersonic audio art which will be available at the end of the year.
Quarkie's Audio Art range has an RRP of £69/ $109 U.S and are available online direct atwww.quarkie.com.
About Quarkie
Quarkie was founded by music lovers, artists and electronic engineers with decades of experience in the audio industry, with the goal of creating headphone that combine expressive designs and exceptional performance.
The Quarkie world-view is that function is vital and that self-expression and individuality are essential.