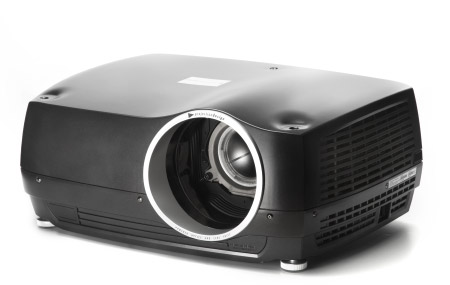 Norway's projectiondesign® will introduce the brand new FL32 LED projector designed for mission critical 24/7 operations, and simulation and visualization applications. The FL32 is the company's first solid-state LED-based projection system promising greatly enhanced image performance, and lowered cost of ownership.
The FL32 is available with either native 1080p or WUXGA resolution options and requires ultra-low maintenance, thanks to its 100,000 hour expected LED-technology life. Based on the hugely successful F30/F32 single-chip DLP® platform, the FL32 is the first projector to use the company's new ReaLEDâ"¢ LED illumination technology.
The FL32 reduces visible image artifacts over competing technologies and products, by reducing motion smear and blur, color separation and image processing-related artifacts. Furthermore, image and projector performance is independent of projector orientation and position for the ultimate installation flexibility. Key markets are simulation and training systems, rear projection monitoring installations, as well as general front and rear projection applications that need high resolution and low maintenance.
source: eCoustics