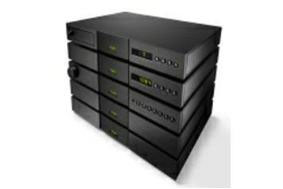 Having launched the NAIT XS amplifier a while back, Naim is now spreading the XS touch wider, bringing revised styling, complete with brushed anodised black fascias, and extensive under-the-skin upgrades.
Four new models are being added to the range: the CD5 XS CD player, NAT05 FM tuner, and NAC 152 XS preamp and NAP 155 XS power amplifier.
From Naim: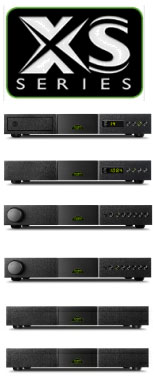 The XS Series represents so much more than evolution. Behind their brushed and anodised aluminium fascias, XS Series products embody radical and innovative audio engineering that builds on Naim's previous slimline X Series to take performance to yet greater heights. The XS Series comprises a CD player, FM tuner, preamplifier, power amplifier, integrated amplifier and power supply, each one refined and polished to offer flawless system matching and matchless performance.
Through scrutiny and refinement of every last engineering detail, the class-leading Naim CD5 XS delivers newly dramatic and vibrant music.
FM remains the medium for the highest quality radio transmissions and the NAT05 XS is optimised to exploit FM like no other tuner.
The NAIT XS takes the DNA of our best ever integrated amplifier, the SUPERNAIT, and, like a sports car stripped back to essentials for the track, delivers musical performance that truly inspires. NAIT XS
When a separate preamplifier/power amplifier approach is preferred, the NAC 152 XS provides the perfect option.
The NAP 155 XS is the perfect companion to the NAC 152 XS preamplifier in an XS system.
The vital role played by the power supply in any hi-fi system is a long held Naim conviction and it has no better demonstration than the increased musical fluency that the FlatCap XS brings to a system.
source: WhatHIFI and Naim Audio
The top 5 reviewed products from Naim.