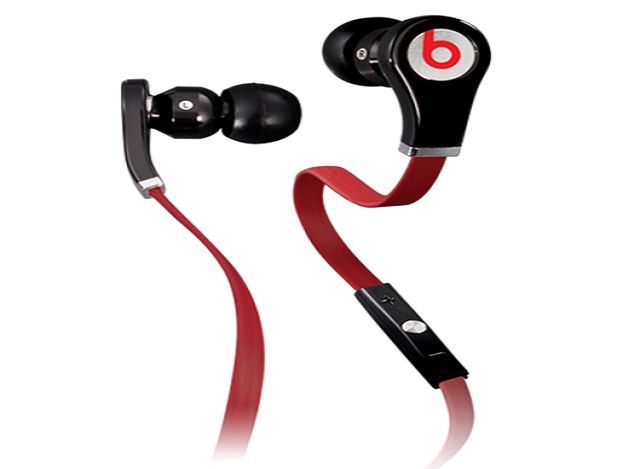 Pros:
Solid Bass
Great Looking
Sound good loud
Controltalk mic and controls work great

Cons:
Biggest complaint is build quality
At low volume sound can be a bit flat
The Monster Beats Tour headphones are notorious at this point. Like Dr. Dre himself, everyone has heard of them or seen them sticking out of peoples ears. Their distinctive flat red cable and good looking ear buds. And what are Beats known for? Well a thumping phenomenal bass. And that they do give without crushing the mid-range. Though their high end is slightly rolled off. This might actually be a good thing since they sound better at higher volumes, and having linear drivers can actually get irritating after a well. Who wants to really be standing right next to a high hat all day?
The Tours uses a Duraflex jacket to keep the Monster XLN® High Performance Headphone Cable that features Monster's patented magnetic flux tube and Micro-strand construction for as little signal loose from the jack to the earbuds as possible. And the cable's flat design really does keep it from getting tangled up. No matter how many times I've stuck the iSport earbuds from Monster, they use the same cable, in my pocket they quickly unravel when ready for use.
The Built-in Mic for Calls lets you talk hands-free on your iPhone or any other phone you uses as a PMP. The ControlTalkâ"¢ allows for playback control of your iPod or iPhone. You won't have to reach in your pocket and press fast forward after you find out your GF loaded Debby Gibson on your iPod last night.
The Tours come with three different tip sizes and there is a good trick to getting them in the correct position for your ear. When you insert them, un-lock your jaw just a bit. This will allow the tip to sit in your ear and then snug up when you close your jaw again.
Featured Merchants