Monitor Audio adds AW-12 active subwoofer to its RadiusHD A/V satellite speaker systems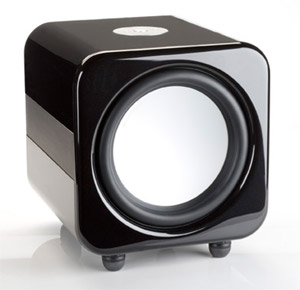 Monitor Audio has added a luxury bass-generating option to its lifestyle RadiusHD A/V satellite speaker systems. The stylish and prodigiously capable AW-12 active subwoofer joins two 'recommended' systems of RadiusHD satellites to underpin their naturally rhythmic and highly detailed sound with a plummeting deep bass foundation.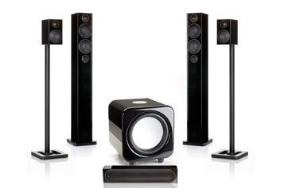 The new 5.1 channel systems, dubbed R90HD12 and R270HD12, will offer a blend of dynamic wide-bandwidth audio, cool space-efficient design, excellent build-quality and peerless installation flexibility.
The R90HD12 integrates the AW-12 with four ultra-compact R90HD satellites and a R180HD in the centre-channel role. The R270HD12, configured for larger spaces, teams the AW-12 with the elegant floor-standing R270HD speakers, the super-slim R225HD as a centre speaker and the R90HD as the rear surround speakers.
Developed in-house by the creative team responsible for RadiusHD, the AW-12 subwoofer is designed to integrate beautifully with the style and performance of the satellites, smoothly extending the system's low frequency response to below 20Hz. Its massively engineered front-firing 12" C-CAM® driver and 500 watt Class D amplifier contribute a seismic blend of deep bass frequencies and high output with low distortion. The AW-12's compact easy-to-position design is available in gloss black or white metal-flecked lacquers to complement the Radius HD range of finishes and therefore the chicest of interiors.
The RadiusHD speakers are a successful evolution of the ground-breaking Radius originals, acclaimed for their 'hi-fi' performance and decor-matching versatility. Their design combines sharp new styling with a smoother, wider more detailed sound and a wide range of luxury finishes. Available in walnut and rosemah real-wood veneers and in black, white and silver gloss lacquers, the sleek new RadiusHD cabinets benefit from flush mounted grilles to present a refreshingly clean, contoured look. Easy-fit brackets and slender floor stands make installation simple and coordination with décor effective in any room.
The new Monitor Audio RadiusHD12 systems
Approximate retail prices (inc VAT) each: R90HD12 £1675 R270HD12 £1975 Availability: June 2009
source: Hiddenwires