Albedo introduces the new HL 3.4 loudspeaker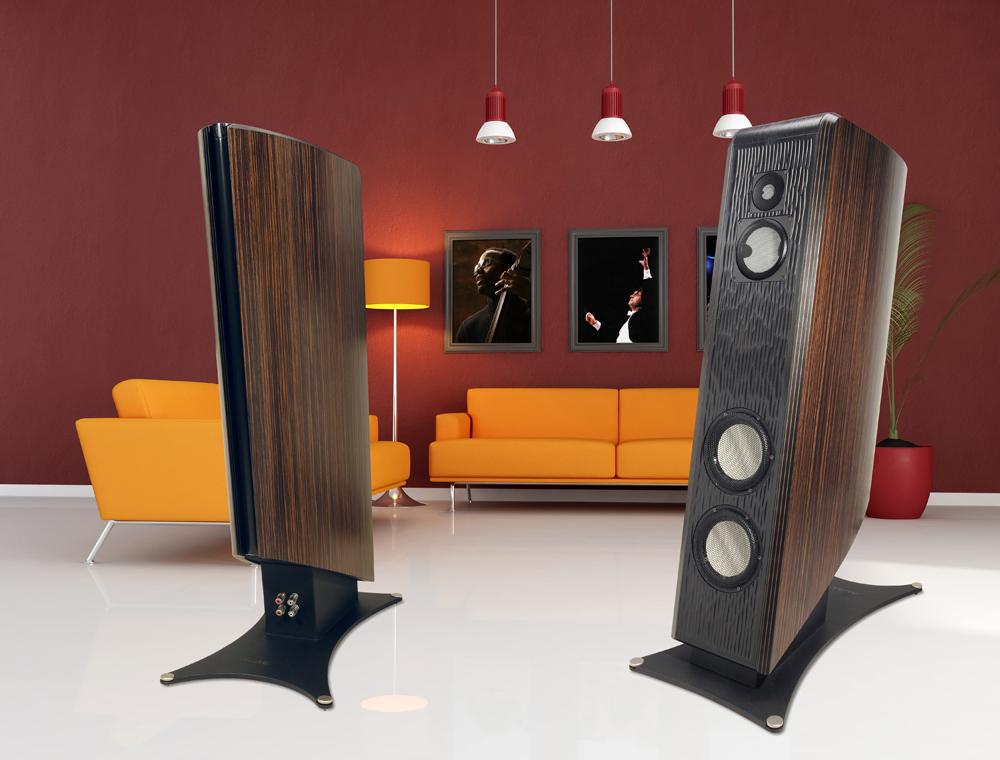 The question could be someway obvious. If so small speakers like Albedo HL 1.2 and HL 2.2 are able to give a so wide and rich bass response, what would it happen using a couple of larger drivers?
The answer is in the new HL 3.4, where the Helmholine system shows all its power in managing high volume levels and in keeping the detailed bass texture which transmission lines are properly renowned for. In order to limit the height of the cabinet, the woofers wave guide is folded and uses the short metal plinth of the base as additional volume for the work of the acoustic resonator filter.
The elliptically shaped cabinet is made in a special high density and well damped sandwich that allows the system to be really neutral to vibrations. The large lateral panels are mould pressed and can be chosen in two beautiful wooden veneer, striped ebony and striped walnut. All ceramic drivers by German Accuton are linked to a sophisticate crossover section that ensure the best linearity in amplitude and phase, for a real "time coherent" reproduction. Moreover, the crossover network has been developed with tube amplifiers in mind, so the impedance curve is really smooth along all the audio range and never goes under the real 4 ohm value. The accurate Italian craftmanship, the pseudo random machined front panel are further, important details.
But ears don't mind technical or aesthetic solutions, they just enjoy music.
Technical data
System: floor standing three way, linear phase
Loading: folded transmission line filtered by resonators (Helmholine System)
Drivers: 2 x 6.5" ceramic woofers, 5" ceramic midrange, 1.2'' ceramic tweeter
Crossover: acoustic first order
Sensitivity: 89 dB (2.83V/1m)
Nominal impedance: 8 ohm
Frequency response: 35 – 20.000 Hz
Dimensions: 62 x 25 x 115 cm
Weight: 66 kg net each
Finish: striped ebony, striped walnut
Retail list price: euro 17500
source:Â  Albedo