Featured Article from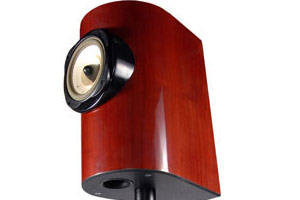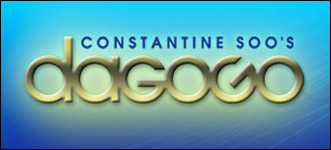 Jack Roberts & The Flight of the Mini-monitors, Part 7: Lowther's worldwide debut of the DX-65 driver in the Teresonic Magus XR
Reviewer: Jack Roberts
A new driver from Lowther is real news. A new five inch driver is even rarer news, so it was with great anticipation that I waited on this pair of speakers to arrive. It was the Teresonic Magus XR with the new Lowther DX65 driver. XR stands for eXtended Range, and is the first speaker to implement the new DX65 driver to extend the capabilities of small speakers in multiple parameters: frequency response, efficiency, imaging, etc. Below is a brief technical description of the new DX65, and for a reference the same information about the DX55 that comes standard in the Teresonic Magus and other fine speakers.
This review is mostly about the difference the new Lowther DX65 makes compared to the DX55 when mounted in a Teresonic Magus cabinet. So you really need to read the recent review of the Magus Silver DX55. Teresonic dubs this version of its Magus mini-monitor the Silver XR.
Why Lowthers
On the home page of the Lowther website right next to the picture of Paul Voigt, it says:
"Since the early 1950s, Lowther has exported over 90% of its manufacturing to audiophiles worldwide. In almost every country in the world there are discerning music lovers demanding only the very best sound reproduction possible, these are Lowther owners. 'Lowther for life' means just that, as once heard, nothing else can suffice. Those that have "strayed" return to Lowther stating no other speakers can do what Lowther can, which is to ensure that the listener hears pure music, oblivious to the presence of speakers in the listening room."
Paul Voigt was born in London in 1901. His first job was with the J. E. Hough Ltd company. It was part of Edison-Bell works in 1922. Paul Voigt developed several new products for them, including a slack diaphragm condenser microphone, a high flux energized speaker drive unit and horns using the "tractrix" contour. In 1926 he developed the first British electric recording system. In 1933 Voigt started his own company, "Voigt Patents".
He released the "Domestic Corner Horn" in 1934 and it was considered to be a new benchmark for high quality sound reproduction. Another very significant thing happened in 1934 when Paul Voigt met O. P. Lowther, and a strong friendship was formed. In 1936, there was published a Lowther sales brochure entitled "Lowther-Voigt Radio". It detailed three radios, separate amplifiers, tuners and loudspeakers. The most ambitious system used a 12-watt amplifier and the deluxe Voigt domestic corner horn loudspeaker. I could go on but if you're interested, you can go to the Lowther Museum site and read to your heart's content.
Let's just say that for over seventy years, the name Lowther has been synonymous with quality single-driver speakers systems. They have had many famous users and it is absolutely amazing how the sound gets under your skin. So when a company with this kind of history and following releases a new product, its news, and I promise you the DX65 is big news.
Specs:

(www.teresonic.com )

Specification Comparison:
| | | | |
| --- | --- | --- | --- |
| | | DX55 | |
| Overall diameter | | 17.4 cm | 17.4 cm |
| Overall Depth | | 7.2 cm | 8.6 cm |
| Depth from Rear of Mounting Frame | | 6.6 cm | 7.8 cm |
| PCD Mounting Centres | | 15.6 cm | 15.6 cm |
| Baffle hole cut-out | | 14 cm | 14 cm |
| Magnet Ring Diameter | | 9.0 cm | 9.0 cm |
| Voice coil diameter | | 3.9 cm | 3.9 cm |
| Voice coil impedance (nominal) | | 4, 8 or 15 ohm | 4, 8 or 15 ohm |
| Nominal impedance | | 8 ohm | 8 ohm |
| Minimum impedance | | 7.2 ohm | 7.2 ohm |
| Nominal Power Handling | | 100W | 100W |
| Emission piston area | | 10.550m M² | 10.550m M² |
| Air gap width | | 1.0 mm | 1.0 mm |
| Air gap height | | 5.0 mm | 5.0 mm |
| Magnet type | | Hi-Ferric'â"¢ Rare Earth | Hi-Ferric'â"¢ Rare Earth |
| Flux density (1 Tesla=10,000 gauss) | | 2.0 Tesla | 2.2 Tesla |
| Diaphragm | | Twin-paper | Twin-paper |
| Frequency response | | 80 Hz – 22 kHz | 80 Hz – 22.5 kHz |
| Nominal air resonance | | 80 Hz | 89 Hz |
| Sensitivity at 1m/1kHz/1watt | | 94 db | 95 db |
| Maximum voice coil travel | | ± 1 mm | ± 1 mm |
| Suspension compliance | | 648.224u M/N | 689.604u M/N |
| Total Q Factor | | 0.191 | 0.202 |
| Electrical Q Factor | | 0.22 | 0.22 |
| Mechanical Q Factor | | 1.355 | 2.236 |
| Equivalent Volume Suspension | | 0.011M³ | 0.011M³ |
| Effective Moving Mass | | 4.623 g | 4.623 g |
| Shipping weight | | 2.5 kg | 3.0 kg |
About Dagogo.com
DAGOGO (pronounced "dah-go-go") is a U.S. high-end audio review monthly e-magazine established since November 2003. Its mission is to present both a macroscopic and microscopic view of the high-end audio hobby to its readers. Its contents include critical commentaries, industry personality interviews, specialty show coverages and music reviews. New articles are published on the 1st and 16th of every month. www.dagogo.com