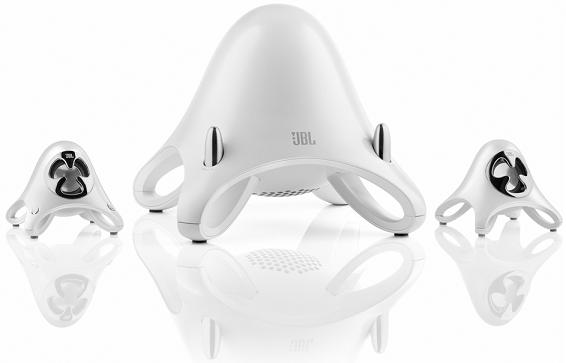 JBL Creature III Computer Speakers, What You Need To Know
Unique is the best way to describe the Creature III computer speakers from JBL. And, thankfully the Creature III's sound is almost as good as their looks. The Create IIIs produce a large and engulfing sound stage when seated near field, and are powerful enough to fill a small room with sound.
They work with any device that has a 1/8th headphone jack. That means you can plug them into your smart phone and play your own music of stream Pandora. Just as easily you can connect them to your laptop, iPod and more. But beware of bad grounding, the Creature III's can develop an annoying hiss.
The Creature III has bass and treble tone controls located on the small but powerful 3-Inch subwoofer unit. Though the sub won't rock a house party it generally provides ample bass for most listeners. Though at higher volumes, past 80% or so the bass can bloat and flub out and with complex music can sound just plain bad. The power switch is located at the back of the sub unit, which can make turning the speakers on and off troublesome. Thankfully the sub is small enough that it can sit right on your desk top, giving easy access to power and tone controls.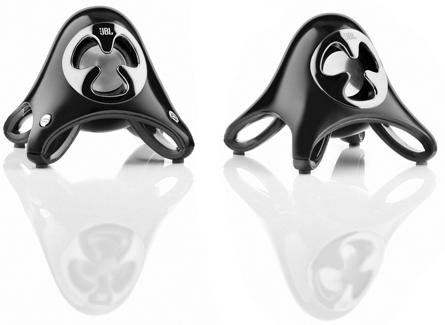 The dual satellite 1 5/8th-Inch tweeters are hard wired into the sub unit. Take extra care of those wires because unlike the well built Creature I and Creature IIs many users have had issues with the wires developing breaks, and thus a loose of signal to the tweeter. The touch sensor volume control on the left satellite speaker is unique to speaker at this price point. While easy to use and built solid, they can be slightly sensitive and jump past your desired volume level.
Unfortunately there is no headphone adapter on the Creature IIIs. If you need to switch between speakers and headphones, say at your office, you'd best consider a y-split cable from Mono Price.