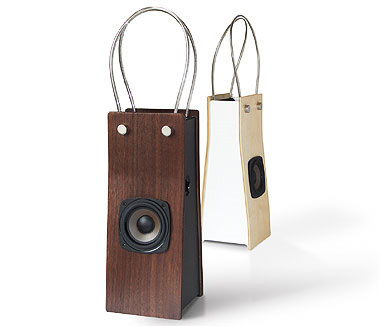 This is by far the best looking iPod speakers I have seen to date.  I do have an affinity towards bags, but this beautiful wooden bag with speakers out the side has stolen mine and the wife's heart.  Only $315 if my dollar to yen conversion is correct.
From artist Yoshihiko Satoh, you can find more about him here.
I almost don't care what this will sound like, I want one.
product page here – not in English but has more photos
via: BBG