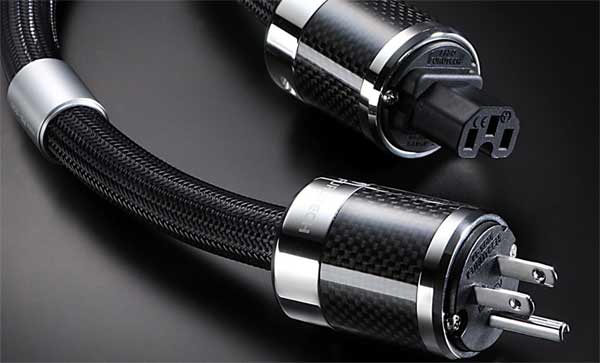 Featured Article from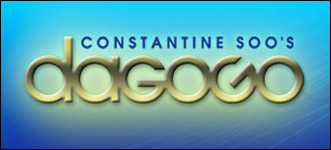 Reviewer: Constantine Soo
Part of the excitement of being an audiophile is the fun derived from browsing online classifieds. Within our respective budgets, we can have so much fun examining the various listed equipment from the laptop on your lap in a lazy Sunday afternoon. So many times I was bent on acquiring yet another piece of gear, from DACs to loudspeakers, when my wife put a restraining hand on my shoulder just in time. Sometimes the more research and reading I do, the more I appreciate what I have. Still, the classifieds gave me ideas bountiful for further research excursions.
As much as I endeavor to remind my fellow Dagogoans that they should use their unique position in the trade to avail themselves of a broad spectrum of equipment to experience and review, I am beginning to realize that it is psychologically debilitating to not engage in serious equipment purchase once in a while. As a fully-credentialed member of our addictive audio pursuit, I feel it is appropriate to invest back in the industry we cover.
The one classified product category that I have not surveyed for some time is power cables. Considering that a power cable represents the last meter and a half or two in the miles of long, industrial utility lines that lead from the power company to our AC outlets, spending thousands of dollars on power cables can seem irrational and wasteful. But just like everything else in our hobby, listening is the ultimate determinant of whether a product deserves attention or not. On paper, the superior interface is supposed to preserve as much original information as possible while imparting minimal coloration to the sound. High-end AC cables should allow equipment to function at its optimum by providing the most pristine power possible. The waters are further muddied when different AC cable designs can be heard imparting differing sonics to the equipment they power.
Since the last time I published a review on a power cable, namely the Isoclean Super Focus & Supreme Focus in February 2007, I have auditioned no less than six power cables of various small and sometimes even unknown upstart operations. Some of these were designed and marketed by companies to complement their own amplifier or speaker lines, and some were primary products by specialty cable companies. While all sounded superior to generic power cords to widely varying degrees, these AC cables were all budget-priced and presented modest and inconsistent performances at best.
The comparison system I used featured three $2,300 Isoclean Super Focus power cables, two feeding a pair of Pass Labs XA100.5 monoblock amplifiers directly from the AC outlets, and one feeding the Audio Note DAC5 Special via the Isoclean $4,600 80A3 filter, in turn fed by their $4,400 Supreme Focus power cable. Besides the Isoclean products I also have several Combak Harmonix Studio Master and Granite Audio #560 power cables at my disposal. Even as I found myself reluctant to review yet another power cord, the press release of Furutech's latest Piezo Powerflux power cable sent to me by Jonathan Scull of Scull Communications contained details unlike anything I had read from similar product offerings.
Being a sizeable operation in its own field, Furutech volunteers detailed information on its latest power cable for public examination, a most confident gesture as to be rare among its competitions. The Powerflux press release provides the following:
"Furutech Powerflux conductors are 68-strand α (Alpha) OCC strands with a special-grade PE insulation or dielectric. (Alpha conductors are fine OCC wire treated with Furutech™ Alpha Cryogenic and Demagnetizing process.) The dielectric is surrounded by an inner sheath of RoHS-compliant PVC incorporating carbon powder that enhances damping, and that in turn is covered by a full α (Alpha) conductor wire braid shield. Another flexible PVC outer sheath and a Nylon braid jacket finish the job.
The extraordinary FI-50 series connectors are a result of the meticulous way that Furutech engineers examine and improve each and every element of signal transfer using breakthrough technologies to reach their Pure Transmission Technology goal.
Furutech™ beautifully-finished FI-50(R) IEC and FI-50M(R) Piezo Ceramic series connector housings are made of multiple layers of carbon fiber in a damping and insulating acetal copolymer, surrounded by nonmagnetic stainless steel bands. The connector bodies combine two "active" materials: Nano-sized ceramic particles and powdered carbon. Nylon and fiberglass are incorporated as well forming an extremely effective, mechanically and electrically nonresonant connector body that may just be the most sophisticated in the world."
Specs:
68-strand α (Alpha) OCC conductor, 0.127mm x 7 x 3 cores, 2.8mm diameter

Insulation/Dielectric: Special Grade PE (Red/Natural/Yellow) 5.4mm diameter

Inner Sheath: RoHS-compliant flexible PVC incorporating carbon powder

Shield: 0.12mm diameter α (Alpha) Conductor wire braid

Outer Sheath: RoHS-compliant flexible PVC (Purple/Red) 16.5mm diameter

Jacket: Nylon braid approx. 17.5mm diameter
About Dagogo.com
DAGOGO (pronounced "dah-go-go") is a U.S. high-end audio review monthly e-magazine established since November 2003. Its mission is to present both a macroscopic and microscopic view of the high-end audio hobby to its readers. Its contents include critical commentaries, industry personality interviews, specialty show coverages and music reviews. New articles are published on the 1st and 16th of every month. www.dagogo.com