Featured Article from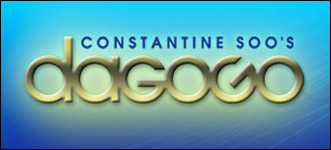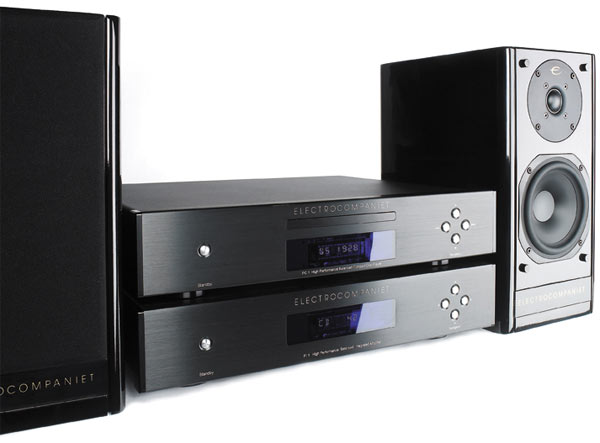 Reviewer:Â  Adam LaBarge
It isn't often one gets to review a nearly complete system and I jumped at the opportunity to do so, and there is good reason. Reviewing a single component, a speaker, a CD Player, an amplifier, etc. involves certain guess work, and that magic touch it brings to one system might not appear in another. But with a complete system, where the synergy of the components has been worked out by a single manufacturer, basically all that is left is the room and the sound. A complete system takes so many variables out of the equation, narrowing the reviewer/consumer equipment gap, that there is really a good argument to be made for only purchasing a complete system. Especially if you love great music but don't have the time to test out 20 or 30 different components and all the combinations that could possibly be created out of them. Sometimes easy street is just perfect place to go.
The Prelude Line from Electrocompaniet consists of the PSB-1 bookshelf speakers, the PSF-1 Floorstanding speakers, the PI-1 50-watt amplifier, the PI-2 100-watt amplifier, the PC-1 CD player and the Maestro integrated home entertainment system. System provided for this review included the PC-1 CD Player, the PI-2 amplifier and the PSB-1 bookshelf speakers.
In this review of the PC-1, PI-2 and PSB-1 components of the Prelude Line, I plan to give you a general overview of my impression of the system as a whole, and then each component individually integrated with other components from different manufactures I've had access to during the duration of this review. Firstly though I'll give you a bit of information about the listening space the Prelude Line was reviewed in and the music styles I exposed it to. After that I'll get into the sound of the system and individual components.
If you are unfamiliar with Electrocompaniet, it is a Norwegian company that has been around since the earlier 70's. Their first breakthrough component was "The 2 Channel Audio Amplifier" that was transient intermodulation distortion free. Based on a 1973 paper by Dr. Matti Otala, Electrocompaniet's first 2×25 was hailed as "the world's best sounding amplifier" by the Audio Critic in 1976. I have to admit, I wasn't even born yet. But it is nice to know my ears are in capable hands.
Room/Music Style:
I set up the Prelude system in my living room which, with the wife's approval, has been converted to our listening room and my office. The room is roughly 22 feet long and 15 feet wide with 8.5 feet ceiling. There are four large windows, two along the right 22 feet length and one on each 15 feet width. There is a large opening in one wall that leads to the kitchen. The home is classic California Bungalow style that has been rehabbed. There is a raised stone foundation with recently redone framing, floors and drywall. I set up the speakers on a tipped over Ikea Lack shelving unit with 3-inch raised feet. The left and right internals shelves are packed with many of my heaviest books to give the stand weight and vibration resistant stability. And to give the appearance I read books, went to school, and have a functional brain in this cavity above my neck. The center internal shelf is left open for component placement.
The PSB-1 speakers, themselves a hefty weight, were set on the top of the tipped over Lack about 3 inches in from each end and at the most forward position to be flush with the Lack's face. I sat on a large leather couch at about the same distance away as the speakers are apart, about 64 inches. So a fairly near-field listening experience, which is how I tend to like it. The speakers were about 34 inches from the back wall and 30 inches from the side walls. I experimented with some placement a few inches back or in closer together, but that either led to muddy bass or a compressed soundstage.
Both side walls have first reflection dampening material from floor to ceiling spanning about 6 feet in width. 3 feet in front and back of the first reflection point is found with a mirror. There is also material on the rear wall with sound abortion material in the corners directly rear of the speakers to their left and right. The room isn't sonically neutral; it is a living, working, changing room. I've done the best I can to reduce sonic interference when one is sitting in the best listening position.
I listen to a wide variety of music ranging from trance, trip-hop, metal, classic rock, jazz, blues, classical and even some country. Variety is the spice of my life, and I think that helps give you, the reader, a more rounded impression of the speakers as well. If I think a system does significantly well with a particular style of music, I'll let you know. Conversely, if it can't muster the needs of other styles, I'll point that out. But really, you should know, finding a system that fits your needs is your job. Reviews can only point you in directions, but your ears, brain, and time spent auditioning different systems is how you learn what you like. So I urge you, even if you aren't ever sure about something, never pass up a chance to listen to any system out there. But I believe you should actually find the time to audition the Prelude Line from Electrocompaniet, there is something special going on here.
Price:
PC-1 CD player, $2,499
PI-2 integrated amplifier, $3,250
PSB-1 bookshelf speakers, $1,490/pair add
About Dagogo.com
DAGOGO (pronounced "dah-go-go") is a U.S. high-end audio review monthly e-magazine established since November 2003. Its mission is to present both a macroscopic and microscopic view of the high-end audio hobby to its readers. Its contents include critical commentaries, industry personality interviews, specialty show coverages and music reviews. New articles are published on the 1st and 16th of every month. www.dagogo.com