Featured Article from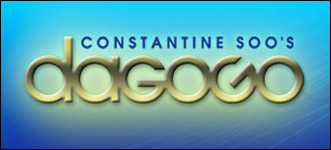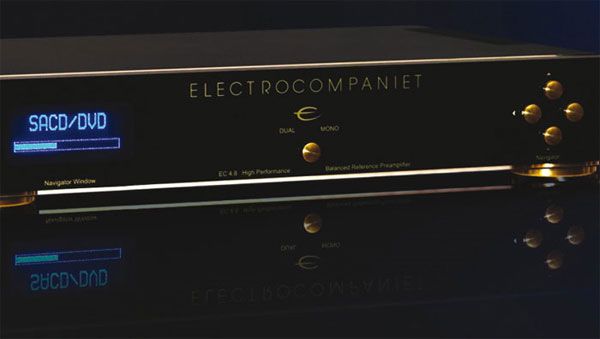 Reviewer:Â  Ed Momkus
I've been an Electrocompaniet user for many years. I own the fabulous Nemo monoblocks, which drive their namesake B&W Nautilus 800Ds (see my October, 2008 review in Dagogo. I've also reviewed the Electrocompaniet EMC 1UP CD player (December, 2009), which despite its age (first introduced in 1999) continues to be one of the most musical players around. Finally, I thought that the Electrocompaniet system, including the new Nordic Tone Model One speakers demonstrated at the 2009 Rocky Mountain Audio Fest, was one of the best sounds of the show. So as you read this review, beware my prejudice: I think that the Electrocompaniet "house sound" is not only easy to listen to, but does a great job in replicating music the way that I hear it live.
A Reference Preamp
Several years ago during my search for a preamp that would be ideal for my system, I auditioned the EC 4.6 preamp. It had all of the positive characteristics of other Electrocompaniet gear, but I thought it fell short on PRAT (pace, rhythm and timing) and did not have the dynamics of better components. The 4.6 was replaced by the 4.7, which I never auditioned, but which reputedly was an audible improvement over the 4.6. Nonetheless, the 4.7 was never positioned as a "reference" product.
The EC 4.8 is different. It is designed as Electrocompaniet's reference preamp; it does not replace the EC 4.7 – the 4.7 remains in the Electrocompaniet lineup. Rather, the EC 4.8 is a higher model designed for those who demand higher performance. It is designed as a fully-balanced dual mono preamp, with each channel having its own power supply. I suspect that this is one of the design features that makes the EC 4.8 a terrific preamp and a very strong value in its class.
Specs:

Input impedance balanced (fixed) 47 Kohm
Output impedance 100 ohm
Input level (Single ended) >15 Vp-p
Input level (balanced) >30 Vp-p
Max output level (Single ended) >15 Vp-p
Max output level (Balanced) 30 Vp-p
Gain- 111dB to +6dB
Noise Floor <-130dB (@ 0dB gain)
Frequency response 0.5 – 200.000 Hz
Channel Separation > 120dB
THD + N <0.002%
Power consumption (no load or signal) 30 W
About Dagogo.com
DAGOGO (pronounced "dah-go-go") is a U.S. high-end audio review monthly e-magazine established since November 2003. Its mission is to present both a macroscopic and microscopic view of the high-end audio hobby to its readers. Its contents include critical commentaries, industry personality interviews, specialty show coverages and music reviews. New articles are published on the 1st and 16th of every month. www.dagogo.com