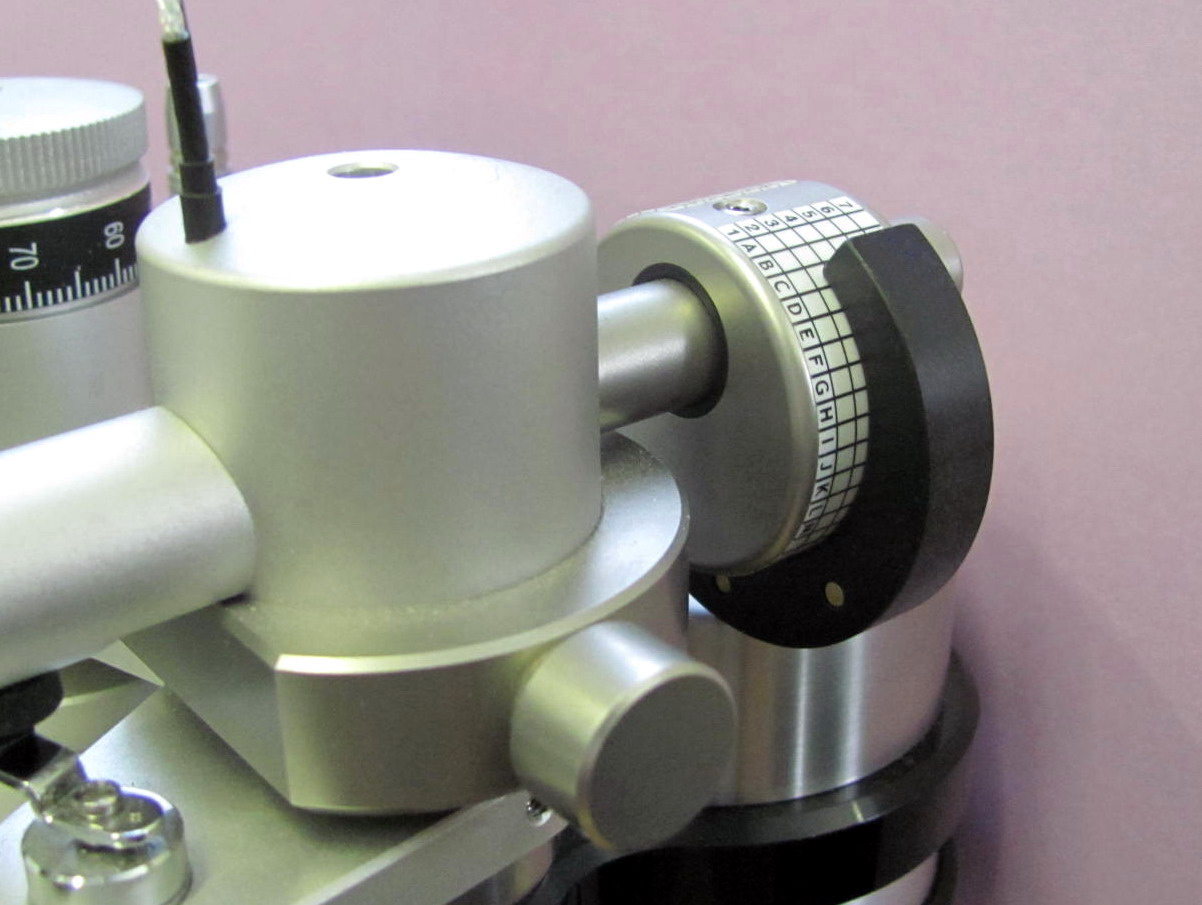 October 8, 2010 PEEKSKILL, NY
The Soundsmith Corporation has created a $49.99 (introductory price) accessory that permits the user to make precise independent VTF and azimuth adjustments to VPI's unipivot tonearms.
The "Counter Intuitive" system provides a sticker with a precision graphic scale ("counter") printed on it, which is applied to the circumference of the VPI counterweight. A weighted "C-Clamp" then slides over the sticker and counterweight. By gently rotating the C-Clamp around the circumference of the counterweight (and referencing the edges of the weight to the printed graphic scale), fine adjustments to the cartridge's azimuth. Sliding the C-Clamp forward and back permits the user to make fine adjustments to VTF, as well.
A simple, intuitive method for making very fine adjustments to VTF and azimuth and for getting the best performance from your VPI analog front-end!
Sound Smith will be demonstrating Counter-Intuitive at Rocky Mountain Audio Fest from October 15 through 17, 2010 in 4th floor Room 466 at the Marriott Tech Center in Denver, Colorado.
Established for over 35 years, The Soundsmith Corporation remains the world's foremost expert design and manufacturing firm for precision moving-iron phono cartridges, strain-gauge phono cartridge systems, and creative solutions for phonograph system optimization.
The Soundsmith Corporation
8 John Walsh Blvd.
Peekskill, NY 10566
USA
source: Chris Sommovigo