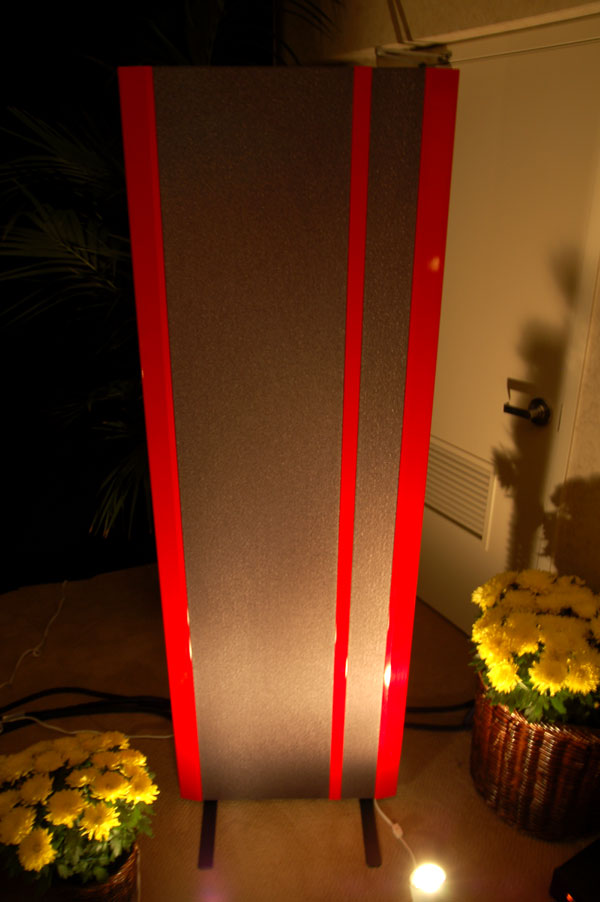 I was wondering why someone was clapping so loudly after the jazz demo finished. Â And why were they so close to my ear. Â I've never head anyone clap after a demo at an audio show. Â I opened my eyes and realized that no one in the room was clapping. Â It was the audience from the record. Â I was dumbfounded.
The new Magnepan 3.7 for $5,495 are stunning.  I heard $70,000 speakers that weren't as detailed, realistic and believable.   A lot of air and space around the instruments but not to the point of making them sound thin like a breathless lover's whisper. Granted I only heard a jazz cut and a classical cut.  I loved the way the 3.7s resolved the skin and stick sound of the toms drums in the jazz track  as detailed and clear as the thump and reverberation of the enclosure blow the sound.  And it came out of now where.  Maybe, of course, with some Slayer, which I do listen too, I'd not have the same overwhelmingly positive reaction.  I didn't want to put anything on that might give the older gents and ladies in the room a heart attack.  But I know one thing, at this price, when wifie and I have to look for a new place, it will have a room large enough to put these in.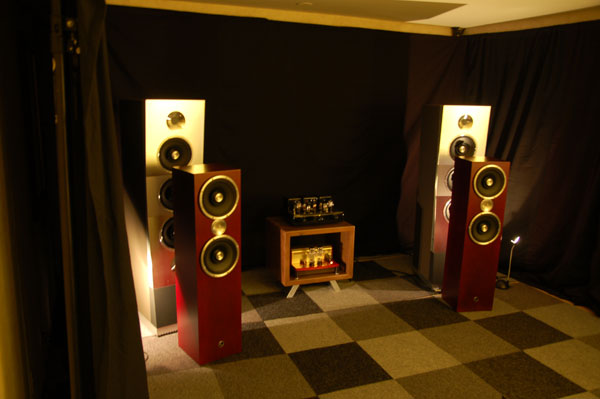 These Zu Audio Omen Def's were being driven, and at fairly reasonable volume, by a 1.5W Yamamoto SET amplifier.  At a 98db sensitivity they sounded very good.  In fact the sound was far and above what I heard at RMAF.  At RMAF I thought the Zu speakers sounded a lot like a guitar speaker.  And I know that sounds bad, but I don't mean that in a bad way.  They have a lively and aggressively fun and party sound.  If that is what you like, than that is awesome.  But it isn't my thing.  At CES 2011 Zu's room was 180 degrees in the other direction. Zu was truly hi-fi.  The Omen's were smooth, detailed, and a bit relaxed.  A couple shots of Red Label and smoky den is where these elegant beauties should be.
I should be getting some in for review shortly.  I don't have a smoky den, but  I can't wait to try out the PrimaLuna Dialog Pro with luxurously smooth EL34 tubes and then with the rambunctious  Melody MK88  KT88 tubes.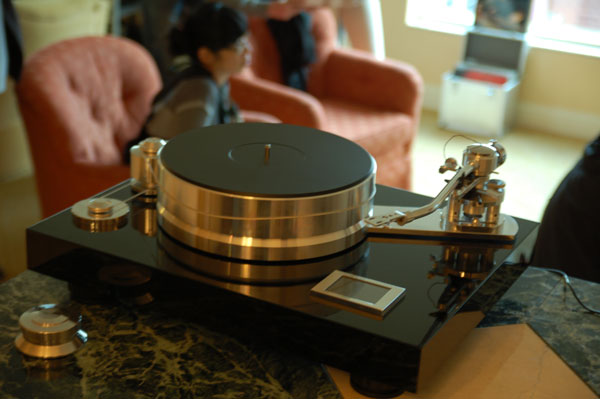 A proto-type from Pro-Ject.  Possibly a signature series.  It has a touch screen LCD for selecting speed and what not.  It wasn't playing while I was in the room.  I'm not sure how happy folks would be with LCD electronics so near the cartridge - kind of calls all that shielding into question if it doesn't make a difference.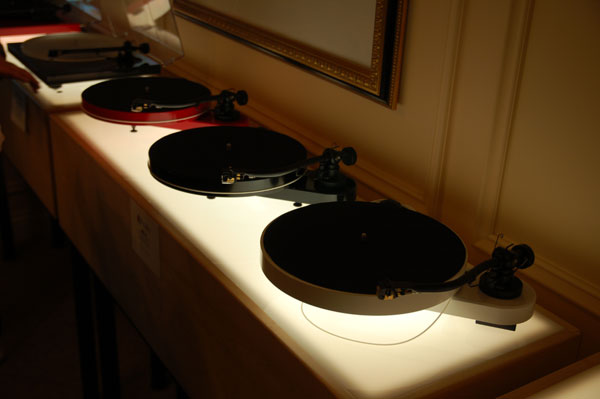 Pro-Ject RMP turntables – very stylish.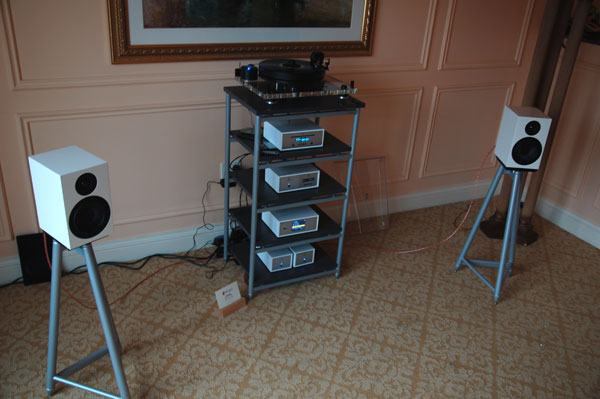 Pro-Ject 6 PerspeX table with some very modern electronics.  They had  a sub, it was irritating to hear, so I didn't stay long.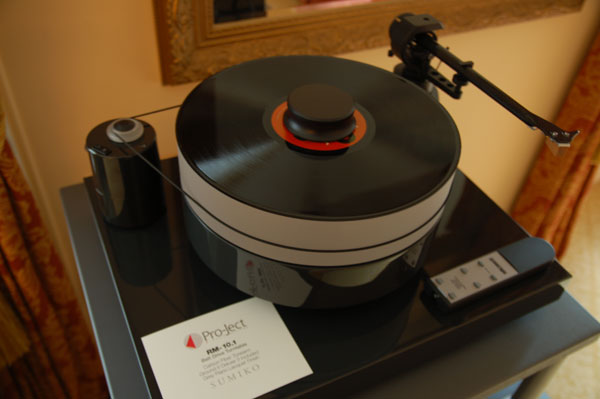 Pro-Ject 10.1 table.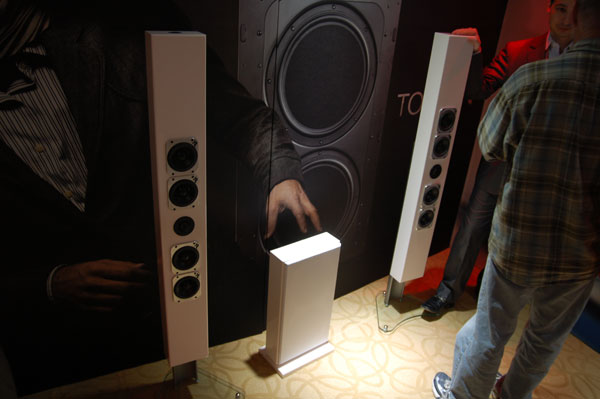 Totem on-wall Tribe V series speakers with Tribe Sub. Â Very modern looking. Â The Totem room was packed so I could hardly hear anything. Â Guess that says Totem must be doing something right.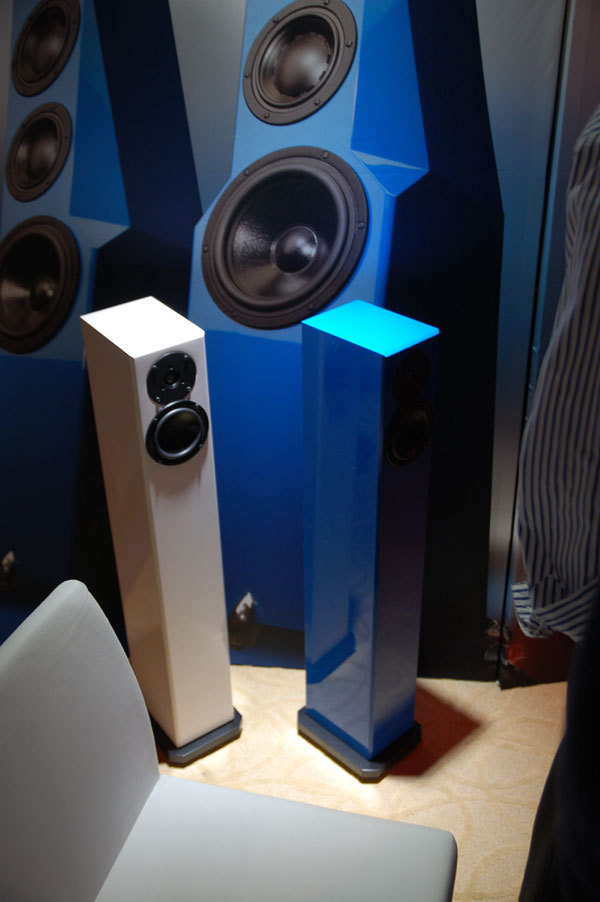 Totem Arro floorstanding speakers.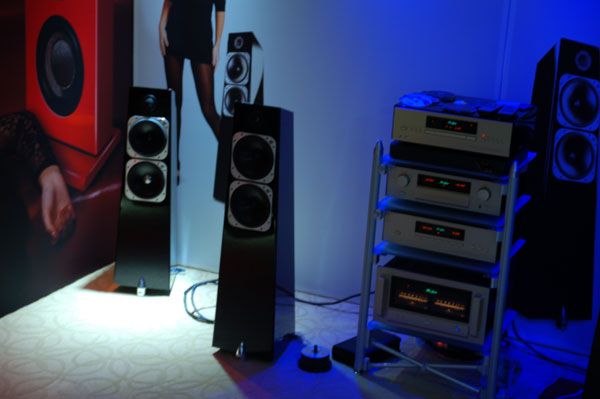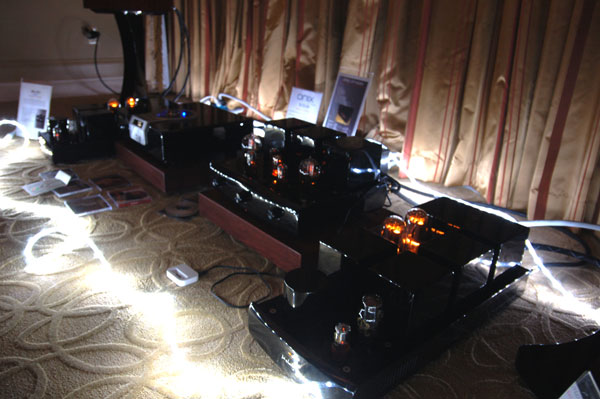 The seductive and warm glow of the Melody tube amplifiers can slightly betray their rather exciting sound. Â Melody is certainly offering good sound and great value in their extensive line of tube amplifiers and pre-amps. Â I played some Sufjan Steve's while in the room. Track 1 and 2 off Illinois was detailed and clear, but lacked some depth in the bass and dynamic rumble. Though this might be a truer shake than I'd like to personally admit. Â There actually isn't that much bass when played off several other super high end systems, even though I'd like there to be. Â A review of Melody MK88 $1995 KT88 tube amplifier appearing shortly on AudioReview.com.
"The setup consisted of Melody PM845 Monos (70W class A) & Pure Black 101 Pre-Amp, Onix XCD-50 Cd Player, and Angel City Audio Trinity Speakers & Balanced Power Conditioner." – Hugh @ Angle City Audio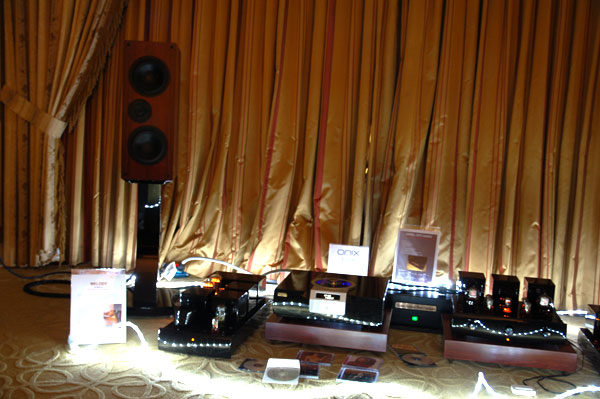 Melody Amps and Onix CDP with the new Trinity monitors.  I got to spend some more time with these new monitors on the final day of CES.  They are a two way rear ported monitor with 1 Vifa XT Concentric Ring Radiator tweeter and 2×6.5″ woofers.  With a 4 Ohms impedance and a 90dB sensitivity.  They are rated down to 40Hz but I think this is a conservative rating.  With some volume they played lower than I've heard any other 40Hz rated monitor go.  Interestingly with Sufjan Steven's Illinois track two, the drum rolls were not as deep as I'd like, personally, but the mid-range was clear.  There is a piano piece that is barely audible late in the song but with this set up from Angle City Audio it was much clearer than I'd heard on several other systems at the show.  You can find out more about Melody amplifiers at East Street Audio.  But I think for 7″ drivers they should have more bass response.  I'd definitely like to try the speakers with a couple different amplifiers, tube and solid state.  How knows – maybe with the window behind them and room – bass was just getting sucked out.
More Coverage – Mystere – PrimaLuna – DH Labs – Zealth Audio