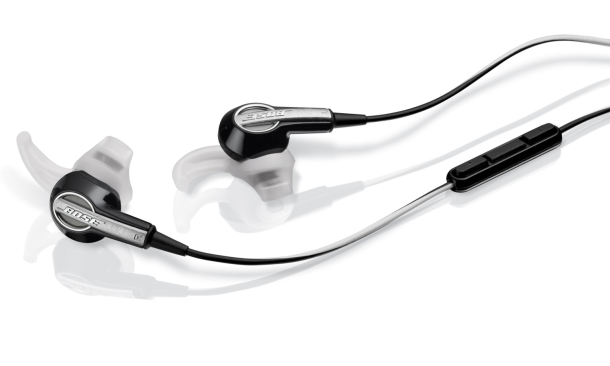 What You Need To Know About The Bose MIE2i HeadSet
The MIE2i has several upgrades over the previous version. Both in physical design an sonic signature. Though MIE2i does retain the standard voicing of a Bose headphone product. The MIE2i are not full inner ear earbuds. The new design is more open and thus less isolating than the previous version. If you are looking for truly isolating earbuds these are not for you.
Bose has create the StayHear tips that are made of soft silicone and are arched in design to help stay in your ear better. Many user report that at the gym or running the MIE2i stay put and don't slip out of the ear.
The inline controls and microphone are placed in a good position to easily control the volume of your audio and to let others hear you well during phone conversations. The cable is now white and black colored, and the plastic has been reported to be tactilely sticky, but almost no one reports of cord nose. Apparently the plastic coating does a good job of isolating the MIE2i from that. Bose also changed the 1/8-inch headphone plug from straight on to a 90-degree bend one. This will help keep the headphones from loosening up the jack on your device.
How Do The MIE2i Sound
Some users have reported that the new version is not as bass heavy as the previous model. For some this is perfect. A tighter more balanced and detailed bass. While other have reported little to no bass. This really has to do with the fit of these, and since they aren't fully isolating earbuds, that means the fit might not be for everyone. If you get a pair, and there isn't enough bass, don't be afraid to return them. But do make sure you at least try on the different fit options and play around a bit.
The highs and mids are detailed and the sound as a whole is dynamic and punchy. Several users have reported a lack of stage. The sound seems to beam a bit, but most report that instrument separation is good, but size of the sound stage is narrow.
Do you use the Bose MIE2i earbuds?
Let others know how they work for you.
Use the comments below or write a full review using the below links.
More Headphones from Bose >>
Search AudioReview forums for the Bose MIE2i >>
Popular Headphones