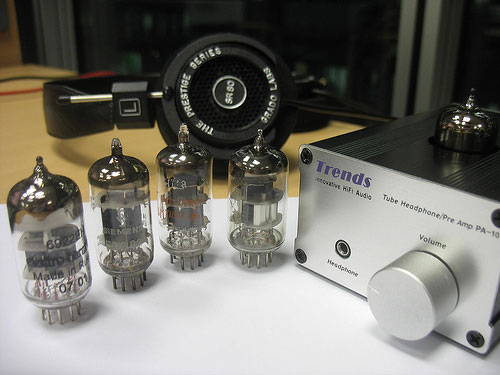 ITOK Media Ltd's innovative Hi-Fi products, Trends PA-10 Tube Headphone/Preamp wins "Recommended Award" at TrustedReviews.com. The editor of TrustedReviews.com has reviewed all features of Trends PA-10 Tube Headphone/Preamp and rave its unique function in building an audiophile quality system based on a MP3/iPod/PC.
Trends PA-10 is a compact headphone amplifier/preamplifier and it is a hybrid design utilizing a single 6N11, 6922 or a 12AU7 input vacuum tube and four MOSFETS as the output drivers
"Hearing is believing! Trends PA-10 Tube Headphone/Pre Amplifier is the Revolutionary Hi-Fi Product at an Amazing price! The special design PC/iPod Input works with low output-voltage sources making the Trends PA-10 Headphone/Preamp perfect for integrating PC, Mac or an iPod into your audio system!" the Marketing Director of Trends Audio, David Ho said. " Though the product is only in a palm size, the sound quality is audiophile grade. Yet, the price is only one tenth of the same quality preamplifiers"
source: eCoustics
The top reviewed products from Trends Audio.