TRITTON Technologies to Grab the Gaming Industry by the Ears at E3 2009
E3 Expo 2009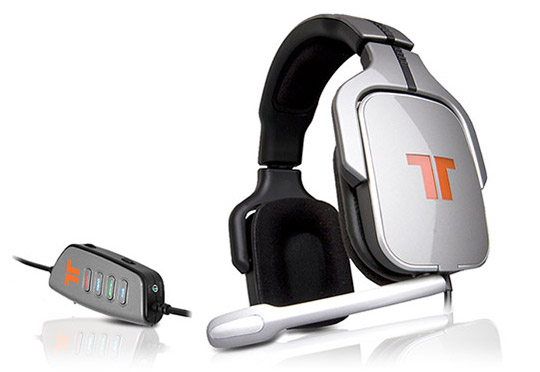 LOS ANGELES & VISTA, Calif.–(BUSINESS WIRE)–TRITTON Technologies, a leader in gaming audio technology, will debut the newest additions to its unmatched gaming headset line at the 2009 E3 Expo in Los Angeles from June 2-4, 2009. Expo attendees will be able to test these new products and also participate in the "TRITTON Challenge," where the industry leader's entire line up will be pitted against the competition's top products to determine once and for all who has the best gaming headsets on the market.
On the heels of the flagship AX Pro, an acclaimed 5.1 audio gaming headset, TRITTON Technologies will unveil at E3 two impressive 3D surround sound gaming headsets optimized for use with the Xbox 360, PS3, PC and Hi-Fi audio. The much anticipated AX 720 is TRITTON's answer to gamers' requests for a Dolby Digital headset featuring Dolby Headphone technology with inline audio controls and independent chat volume control. With features like USB microphone support for PS3, PC and Mac, voice compatibility with Xbox Live and a breakaway cable design that allows users to connect to an MP3 player or iPhone, the AX 720 is a complete audio solution for today's gamer.
source: businesswire.com