What set of speakers would you throw down a black hole, never to be seen, and more importantly heard from again?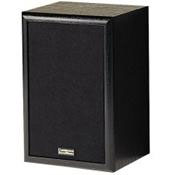 You ever hear a set of speakers you wish you have never heard, you wish had never existed, you wish you could throw in a black hole never to be heard from again?  I have.   Cambridge Soundwoks Model Seventeen by Henery Kloss.  For $100 I spent on these back in the day…boy if I had only….  Turned out to be weak, toneless, real pathetic bass less speakers.  Can't even give'em away on craigslist.
I realize this just my opinion, which actually differs considerably from 'some guy' who reviewed the Model Seventeens on audioREVIEW and gave them a 5 of 5.
But what about you?  Best story for speakers you wish you could catapult into a black hole never to be heard again WINS an audioREVIEW T-Shirt.
Leave your story below in the comments.  We'll pick a winner next weekend.